I'm So Glad Social Media Didn't Exist When I Was A Teen
If social media had been around in the '80s all the dumb things I did in my youth would be alive and kicking today.
A constant reminder that it's almost hypocritical to tell my own teenagers to 'behave' or 'stop being idiots' when I managed to embarrass myself in worse ways than they could imagine.
But at least my youthful screw-ups aren't online!
Yes, even a goody-two-shoes like me was capable of doing stupid, cringe-worthy stuff. Social media was a distant dream when I was a kid, so it can never come back to haunt me and my kids are none the wiser. (Although I have told them several key stories to illustrate my point that alcohol makes stupid people even more stupid.)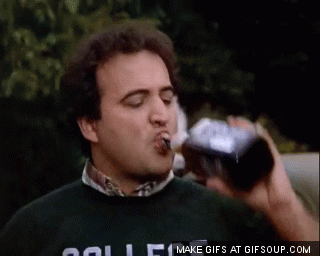 If social media had been a thing in the '80s:
1. One of my friends would have thought it was funny to post a photo of me passed out on the beach.
It was the first time I'd tried alcohol. I was 19 (late bloomer) and had skolled half a bottle of champagne on an empty stomach. What followed was a 24-hour hangover that meant I did not touch alcohol again until I was a 23-year-old newlywed and on honeymoon. Even then, it was a watered down wine and orange.
2. I would have annoyed my Facebook friends, bragging about the attention I received from a famous-in-his-day AFL player who asked me on a date even though, according to the local newspaper, he was engaged to a model.
Yes, that was definitely Facebook-worthy! Imagine the comments; from the nice 'Wow, you're a legend,' to the nasty 'He must have had his beer goggles on'. Sans internet, I had to put up with my big sister who hand wrote 'XX called you!' on an A3-size piece of paper and sticky taped it to my bedroom door.
3. I would have posted about how unhappy I was in Year 9 when a new girl arrived at my high school and 'stole' my then-best friend.
What did she have that I didn't? Wasn't I cool or pretty enough anymore? Or was it my Duran Duran obsession?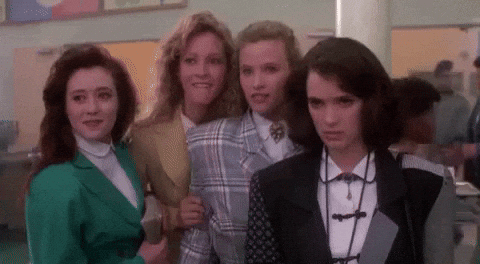 4. There would have been countless posts about the boy I had a massive crush on.
I even joined a girls water polo team so I could be in the same water polo club as him and see him once a week at training. But he never spoke to me, never even looked my way. All my friends knew about him and felt sorry for me. I would have annoyed everybody posting about that episode. However, a few years later, as a cadet journalist, I was covering a crime story and there he was! My crush, more handsome than ever -- out of his water polo gear and into a police uniform. This time he did speak to me (because he had no choice). Yep, I definitely would have posted about that too.
5. There'd be tonnes of selfies wearing big '80s hair, dresses with shoulder pads, bubble skirts and pink lip gloss.
I remember feeling low one evening and suddenly 'Save a Prayer' came on the radio at just the right moment, sheer synchronicity -- I definitely would have captured that moment, tears of happiness. Yeh, my followers would have really liked that one!
It goes with the rite of passage of being a teenager, that you must do stupid things, and make a few crazy mistakes and not listen to parents warning about posting silly things online. My generation was also lax about heeding parental warnings, but our lives were not lived online and I regularly tell my teens that life was a lot easier before social media.
Yet, we all have to make our mistakes as we live and learn. Regret is also a big part of growing up and owning the decisions you make. But life is less stressful when the stupid things you've done live only in your memory. Not when your mistakes are there for the world to see.
The errors of youth are fast becoming impossible to erase and what's difficult to understand when you're young is that, as you age, your values change -- the person you were at 16 is not the same at 30, 40 and beyond. The silly girl that got drunk aged 19 and fell asleep on a beach before wasting a day vomiting is not the person I was at 25, let alone 45. While that foolishness played a small role in shaping the person I became, at least there is no incriminating evidence. It has been erased from everyone's memory but my own.
So I'm glad social media wasn't a thing when I was a teenager.
But I wish there were more photos to show my kids. There are hardly any pics of me as a teen. I was a tall, thin, awkward blonde, terribly self-conscious of my height. At 14, I looked in the mirror and told myself, 'You must be the most plain girl ever.' Okay, I wasn't that bad but that's how I felt at the time.
When my kids ask about 16-year-old me, I can only show photos posing with my sisters when mum wanted a 'nice photo'. Or me wearing my strapless pink dress, waiting to be picked up for the school formal. Oh what a night that was.
My formal date ended up spending the night smoking cigarettes in his car and so someone else's date, realising I'd been dumped, took my hand and barely let it go all evening, leading school mates to whisper, 'The bitch stole Mandy's boyfriend!' (I never saw him again, although now he's a politician I follow on Twitter, but he has no memory of me or that night). But if social media had existed in the '80s, neither of us would have been allowed to forget.