Should We Make Bingo Calls More Woke For A New Generation?
Could updating bingo calls means that the game's no longer just for old folks?
Bingo. Numbers, yelling, custom-built markers with no other use: sounds like loads of fun for people of all ages - right?
But then the awful truth strikes.
"88: two fat ladies!" Is that fat shaming?
"15: young and keen!" What is this number endorsing exactly?
"72: Danny La Rue!" Danny La Who?
"9: doctor's orders!" OK, now I don't know whether to be offended or confused.
(It actually refers to a laxative pill given out by army doctors in World War II.)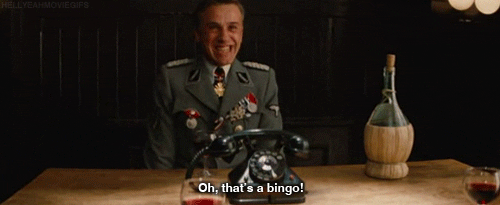 But worry not, younglings, time marches on, and these outdated terms are ready to be updated for the new millennium.
Over the howls of our elders, a British online bingo site, Foxy Bingo, has polled its players and compiled a list of the top 20 new calls.
Yea, we could soon get new calls like the timeless "48: not another Brexit debate!"
But with references to avocado, recycling and flexitarianism, critics have pounced on the list as being overly 'woke'.
Yep, Foxy Bingo sounds like the natural home of progressive politics.
And while "15: "Yas Qween" is certainly an improvement, it may count as cultural appropriation.
The two fat ladies are now "88: Wills and Kate!" Which may annoy elderly royalists even more.
12-time Bingo Caller of the Year, 54-year-old Blake Robson, told The Sun that he didn't endorse changing up the calls.
"Rather than new calls, we should teach the younger generation about the old calls. Bingo is part of Britain's tradition."
That's right, bingo call education should be compulsory. And by referring to movies such as The 39 Steps (1935) and The Adventures of PC 49 (1951) you'll help turn every young person into an obscurist film buff, as well as a bingo nut.
Or for a generation that's more likely to think of Bingo as Bluey's younger sister, maybe it's easier to stick a Tay Tay reference in and hope that that draws them down to the ratty old bingo hall.
Your call, Mr. Caller.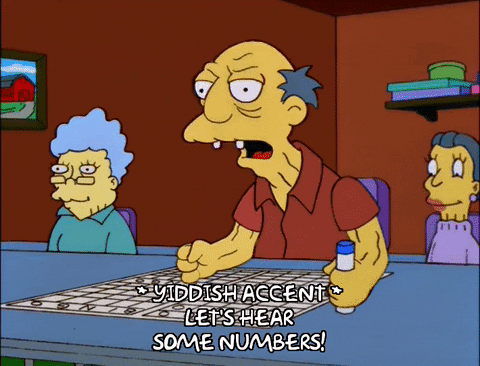 Alright! Here's the full top 20 of bingo replacement terms.
| | |
| --- | --- |
| OLD CALL | NEW CALL |
| • 48: Four Dozen | • 48: Not another Brexit debate |
| • 74: Candy store | • 74: Recycle more |
| • 15: Young and Keen | • 15: Yas Qween |
| • 25: Duck and Dive | • 25: Quarter life crisis |
| • 39: Steps | • 39: Love Island time |
| • 49: PC | • 49: Amazon Prime |
| • 53: Stuck in the tree | • 53: Here's the tea |
| • 78: Heaven's gate | • 78: Haters gon' hate |
| • 86: Between the sticks | • 86: Instagram pics |
| • 14: Valentine's Day | • 14: Netflix & Chill |
| • 32: Buckle my shoe | • 32: Fake news |
| • 35: Jump and jive | • 35: It's a vibe |
| • 38: Christmas cake | • 38: Avocado on a plate |
| • 54: Clean the floor | • 54: Lads on tour |
| • 68: Pick a Mate | • 68: Late for my Tinder date |
| • 88: Two fat ladies | • 88: Wills and Kate |
| • 52: Danny La Rue | • 52: Brunch for two |
| • 83: Time for tea | • 83: Gluten free |
| • 7: Lucky seven | • 7: Flexitarian |
| • 9: Doctor's Orders | • 9: Get an Uber from mine |