Coles Exec Says Checkouts Are Doomed Within The Decade
Supermarket robot overlords set to conveniently surveil everything you buy.
A leading Coles executive says that Australian supermarkets will be "checkout-free" by 2030, with Artificial Intelligence-connected sensors instead detecting what you've got in your trolley and charging you automatically.
That's right, the bagging area will be an unexpected item in itself.
"I have no doubt in the next 10 years, customers will be able to take the product off the shelf, put it in their basket, walk out and have it all paid for," Coles' head of commercial and express, Greg Davis, told The Sydney Morning Herald.
Technology is already being used by Amazon in their bricks-and-mortar Go stores in the United States, which automatically charges customers to their Amazon account for what sensors have detected they take from the store.
It does sound like it would be more convenient, though frankly I'd prefer it if the robots offered do the shopping for us.
Woolworths has recently begun testing their own checkout-free concept where customers scan items into their mobile phone and pay digitally before they leave.
Mr Davis said that technology had already revolutionised supermarkets in the last decade, noting that in 2009 only 60 of Coles' 800 stores had self-serve systems.
"Now almost all of our stores have them and 50 per cent of our customers use them when checking out. It's the biggest visible change at Coles in the last decade," he said.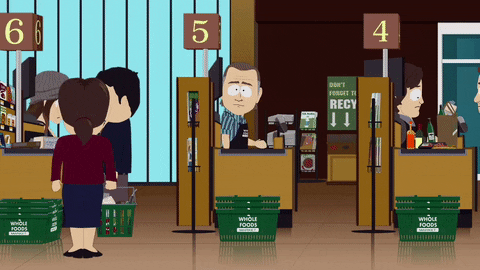 This new technology could be the final nail in the career coffin of checkout workers. Not to mention thieves.
Though if it stops you scanning avocados as brown onions, it isn't yet clear how the robo-sensors will know that you've got the avos. Perhaps they'll note that you were loitering in the avo area around about the time that the avo pile became one avo lighter.
But a lot of questions remain unanswered. For instance, if you're not stuck at the counter behind someone fumbling for change, how are supermarkets going to sell all those counter chocolates? Are robots just going to fling them into your face as you race out of the supermarket?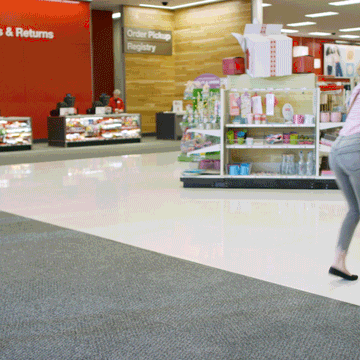 Computer says yes.