Bey Y.O.: Beyoncé And Jay-Z Bring Their Own Champers To The Globes
I guess we've all been there, not sure exactly what we're supposed to bring to a night out.
I don't know if you've heard, but the Golden Globes are a pretty fancy affair.
But perhaps it wasn't quite fancy enough for Beyoncé and Jay-Z, who decided to bring a bottle of booze each to the festivities.
The couple caught the attention of the crowd and cameras with their fashionably late entrance to yesterday's Globes ceremony, with Queen Bey's dress resembling cascading waves of champagne.
But Los Angeles Times reporter Amy Kaufman caught glimpse of some real champagne – a couple of bottles being carried by their bodyguard.
Surely this is unprecedented. It's a short step from that to shunning the Globes' well-publicised vegan dinner and bringing your own Tupperware tubs.
After all, the awards are sponsored by Moët & Chandon, who made signature champagne cocktails for the awards. So that bodyguard must have been carrying be some pretty fancy plonk.
In fact the champagne was by Armand de Brignac, a prestige brand owned by, let's just see now... ah, Jay-Z.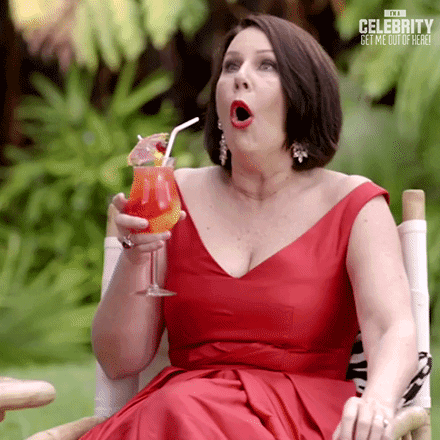 To be fair, if I owned my own prestige champagne brand, I'd probably take a bottle or two along to parties. I'm sure he got staff discount.
And very generously, the couple didn't mind sharing the "Ace of Spades" Brut Gold around with his celebrity mates like Jennifer Aniston and Reese Witherspoon, who understandably felt inspired to post about Jay-Z's big-heartedness.
Aniston then reposted the pic, explaining,
"Reese!? This is one of the many reasons I love you. We ran out of water at our table. So naturally, she asked Jay Z and Beyoncé for a glass of their champagne."
These celebrities really are just like us. (Except with a lot more Insta followers and oh yes sometimes owning their own champagne brand.)
If you want to taste the champers for yourself, it'll set you back a cool AU$600 a bottle. Or you could simply hang around Beyoncé's table at an awards night looking thirsty.