Today Is The Last Acceptable Day To Dump Your Partner Before Xmas
It's a lovely time of the year unless you're crying into your pudding because you've just been dumped.
According to research conducted by Hillarys, who asked 2,643 Brits about their Christmas breakups, there is a cut off before the jolly event and that day is today.
Friday 6th of December is the last day that is considered socially acceptable to break up with your partner before Christmas. The 6th was voted the latest day you could break someone's heart before getting too deep into the silly seas. The main reason most people gave that it would be too harsh to do it after today.
Why exactly it's today and not the 4th or 5th we aren't sure. It could be guessed that it's because the 6th is exactly one day before a full week into December.
Although this time of year is meant to bring people together it is not uncommon for couples to have more arguments than normal with the stress of present money and visiting family. This stress can obviously be too much for many as December is one of the most popular months to end a relationship.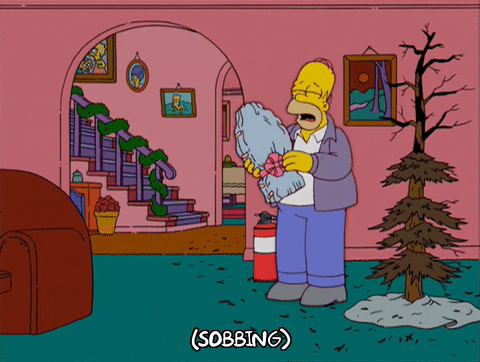 Lucy Askew a spokesperson for Hillary's said, "You would think that December would be the most popular time of year for couples to get together, but this research reveals quite the opposite, according to Mirror Online.
"You've only got a few days left if you want to make that dreaded decision, but it is best to do it now to at least give them time to feel better before Christmas comes.
You wouldn't want to be responsible for ruining the most wonderful time of the year for someone by splitting up right beforehand!
If it's not due to stress maybe, it's just a solution to buying one less Christmas present.
There were a variety of reasons people gave as to why they broke up over Christmas, most participants said it was because the spark had gone – this was the top response with 57%. Following this was cheating claims, money issues, stress of Christmas and a partner's living habits.
Who wouldn't mind not picking up your lazy partner's towel from the bathroom floor at an already hectic time of year? Makes sense.
The research says nothing about post-Christmas so feel free to ruin Boxing Day and New Year for them!