Children Ask Their Parents 10,000 Questions A Year
A new poll has found that parents are fielding 10,000 questions a year.
A new poll by baby product company Munchkin has found that parents have to field about 27 questions a day by their children. This is equivalent of about 10,000 questions a year!
We're not talking about questions from their kids like 'where's the remote?' or 'what are you doing in my room?!' These are more general knowledge questions from five to 11-year-olds.

The poll found that the hardest questions asked by children include, 'why do I have to do what you tell me?,' 'where do babies come from?' or 'why can't I stay up as late as you?'
No word if parents are saying, 'the reason you can't stay up late is because then you'll see where babies come from.'
It was worse news for the parents when they found out they had to answer even more questions by responding to the poll. Like seriously, give these parents a break, maybe even help them out with some answers for once.
The poll of 1500 people found that three-quarters of them didn't have the knowledge to answer most of the questions, which probably lead to more existential questions like 'why don't I know more?' 'how can I know more?' and 'who am I if I don't have knowledge?'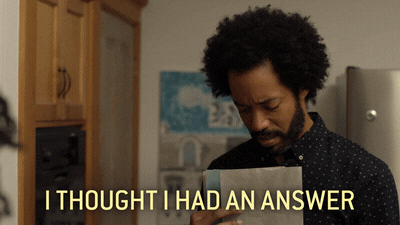 Here's a question- Why do children ask so many questions? There's only one way to answer this. With another question- Haven't they heard of Google?