How The Recycling Crisis Has Become A Business Opportunity
New technology is finding new uses for our waste
What you need to know
New businesses have developed technologies to help us recycle our waste
The message is that recycling is good for the planet and for profits
Every year the waste that Australians generate is growing at twice the rate of our country's population and now – 21 months on from when China decided to stop importing most of our recyclables – we're at a tipping point. While the government fails to take the necessary action, Australian companies are taking matters into their own hands to find new uses for our waste.
Currently, only 12% of the 103kg of plastic waste generated per person in Australia each year is recycled, and this is mostly done overseas, according to government figures. But, some Australian companies are viewing the waste crisis as a business opportunity, making millions of dollars from advanced recycling technology.
These new technologies are based off the 'circular economy' concept; and economy which seeks to close industrial loops by turning outputs from one manufacturer into inputs for another and, in doing so, reduce the consumption of virgin materials and the generation of waste.
Harry Wang's invention of Advanced Circular Polymers is one such example. His $20 million state-of-the-art facility is capable of processing 70,000 tonnes of plastic waste per year, which is equivalent to almost half of all the plastics currently recovered across Victoria. At his facility the plastics are sorted, cleaned and then delicately chopped into flakes, which can be reused to make new products, such as bottles and containers.
"Eventually by 2025, no country will import any other country's waste," Mr Wang told The Project. "So we have to deal with our own waste locally."
Jim Appleby, the General Manager of Downer Reconomy, is also transforming the way we recycle, turning waste into asphalt for roads. "The question should be 'why aren't we using recyclables?' rather than 'why should we?'" Mr Appleby explains
His machines, which cost around $20 million each, clean, compress and transform plastic that has been pulled from streams or stormwater drains into bitumen.
Tyres are also a major issue for landfill, given that they're flammable, toxic and not biodegradable. But, over at Green Distillation Technologies they're transforming end of life tyres into new products such as diesel fuel, graphite for batteries and steel for safety barriers and wired fences.
"The future of the planet depends on improved technology," the company's Chief Operating officer Trevor Bayley reveals.
The message from all three companies is simple: finding new ways to recycle is not only good for the planet, it's good for business too.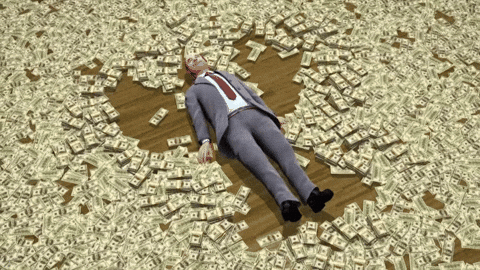 For more on this story, tune into The Project tonight at 6:30.