New Calls For A Big Pay Rise For Teachers
It's part of a plan to attract the best and brightest to the profession
What you need to know
The Grattan Institute is calling for teachers' salaries to increase
The aim is to attract more of the country's best and brightest to the profession
New research coming out of the Grattan Institute is calling on state and territory governments to undertake some huge pay reforms in government schools using taxpayer money.
The calls follow research showing that in Australia there are far fewer high achievers – those who achieve an ATAR of 80 or more, or who demonstrate a strong performance at university – choosing to teach compared to 30 years ago. For example, back in 1988, young teachers were most likely in the top fifth of school students in maths and reading. In 2018, only 19% of young teachers come from this top quintile.
Just check out this graph. Less than 5% of students with an ATAR of 80 or above in 2017 chose to go into teaching.
So why is this? Well, according to the Grattan Institute, the answer is (cue theme song from The Apprentice): "Money, money, money, money! MOOO-NEY!"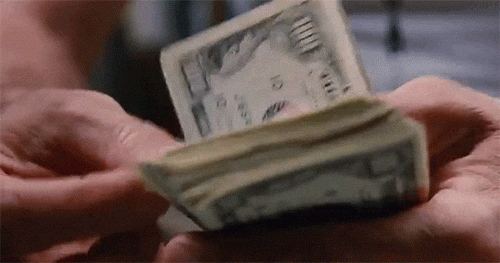 And that's why it's proposed that the country's best educators get a pay rise of between $40,000 - $80,000 and that high achieving school graduates should be offer $10,000 scholarships to study teaching and entice them into the profession. It's an expensive plan, estimated to cost taxpayers $1.6 billion each year, while private schools will be required to dip into their own coffers to fund the changes themselves.
The Grattan Institute even recommends creating specialised roles for teachers, such as 'instructional teacher' and even 'master teacher,' which sounds like a great spinoff of MasterChef that will likely appear on Channel 10's next pilot week.
So, what do Aussies think about this proposed change? Should we be investing more in teachers, or can the money be spent better? Tune into The Project tonight as we hit the streets and find out what the public thinks.