Look At This, Ploise! The Kath & Kim House Is Open To The Public
And it's all for a good cause
What you need to know
The iconic house is open to the public for one day before undergoing renovations
The $5 entry fee will raise money for Carrie's Beanies 4 Brain Cancer
It's the house that has been described as noice, different and unusual. Located in Patterson Lakes, the house made famous by iconic Australian comedy Kath & Kim is having one day where it is open to the public to relive some of their favourite memories of the characters made famous by Gina Riley and Jane Turner.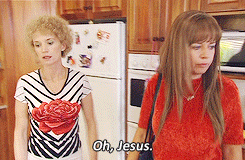 Back in 2016, the property sold for $1.485 million. Leading up to the auction, people were lining up out the front, not because they were necessarily interested in bidding, but because they were just keen to get a few selfies.
"95% of (inspectors) were there just to take photos," Ray White Patterson Lakes principal Stephen Hill told The Leader at the time.
The current owner of the iconic, foxy property, Joanne Kelly, has decided to let fans get some final photos at the house before it undergoes renovations. The mother of two, who lost her first husband to brain cancer, will be raising money for a charity very close to the hearts of The Project's viewers – Carrie's Beanies 4 Brain Cancer.
From 10am – 3pm at 4 Lagoon Place, Patterson Lakes, on Saturday 31 August, you'll be able to pay $5 to enter the house and have a nostalgic walk down memory lane to relive some of Kath, Kim, Kel, Brett and Sharon's greatest lines.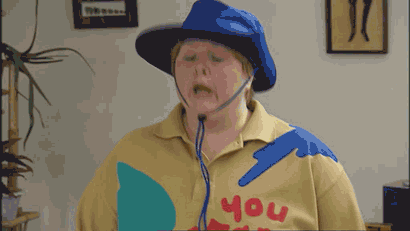 Speaking to the Herald Sun, Joanne said: "My friends always said to me, before we start renovations, we had to do a Kath & Kim party… I thought instead of a party, we could turn this into something for charity."
To help raise funds, Joanne said her friends and family would be dressing up as characters from the series and have TVs stationed around the house screening some of their favourite episodes. One of Joanne's friends has even created a mural inside the house paying tribute to the show.
Fans will be hear to know that the property hasn't changed much over the years. "The famous kitchen, the tiles and the living room with the fireplace are all the same from the original series," Joanne says.
So get along, support a good cause, and check out what it's like to be so 'effluent.'