Instant Noodles Are Full Of Nutrition Now
There's a new variety of instant ramen noodles that apparently contains tons of nutrients
Instant noodles are not known for their nutritional value, unless you're deficient in vitamins M, S, and G.
But wait a hot second, there's a new variety of instant ramen noodles that promises to give you all the nutrients you need to live. Because nothing sells noodles more than the slogan: "Don't worry, you'll live." Yep, the noodle company Nissin has set itself a pretty high bar.
Apparently, the product contains a third of your daily intake of 13 vitamins, 13 minerals, protein, and dietary fibre. Which finally explains why those tiny little carrot crumbs could never get your bowels moving.
To make things even better, it has 40 percent less carbohydrates than ordinary ramen, but no word yet if it also contains 40 percent less cardboard.
While it sounds like a good idea, not sure if healthy noodles will be popular with their demographic- uni students who mostly consume nachos and beer.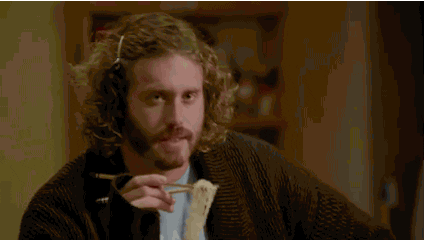 The noodles will also contain a whole 4-minutes of cooking time, which is twice as long as regular two-minute noodles. Which is going to be tough for anybody who only has a very limited two-minutes for a meal break.
You can order the noodles online on the Nissin website for between $5.50 and $8.30.
But let's be honest- if you're eating noodles that you've ordered online in bulk, nutrition is probably not a priority.