Can This Really Be Australia's "Hottest Radio Hunk"?
2GB's Ray Hadley has inexplicably come top for hotness among the men on Australia's radio waves.
The readers of Take 5 magazine, I'm sure you're lovely people.
But we take slight issue in your taste in men.
A poll to find the country's "Hottest Radio Hunk" has been won by a 64-year-old shock jock who, not meaning to be unkind, is less "hunk" than "hulk".
Ray. Hadley.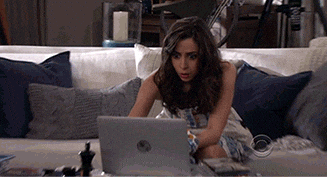 Yes, the 2GB morning host who not only satisfies the criteria of a "good head for radio" but also arguably perches it atop a "good body for radio" has triumphed in this hard-fought battle of the blabbers.
As the winner, Hadley will be sitting for a sexy photo shoot that is sure to have readers reaching for their glasses, or anything that can shield their eyes.
After a Tom Gleesonesque campaign in which he kept mentioning how much of a joke the award was, Hadley was announced the winner this morning, pipping former Project host Dave Hughes at the post.
"This is the greatest accolade of my career. I'm a very worthy winner, and at 64 it was probably my last chance," Hadley said. "Hughesy's got plenty of time left to win."
But Hughesy said he was "absolutely devastated to lose".
"I demand a recount. I believe the Russians are involved."
Present-day Project hosts didn't do quite so well: Tim Blackwell was on top at number 8, Ryan 'Fitzy' Fitzgerald landed 14th, while after polling strongly early, Steve Price slid to 31st, and Tommy Little wound up… 43rd.
Though some of the over 11,500 voters gave Tommy a bit of love.
"He fancies himself a bit, but then all of us girls fancy him too," wrote one. "Especially when he tries to smile."
Last year's winner Brendan Jones slid down to 7th, while such unusual hunks as Marty Sheargold, Mick Molloy, Kyle Sandilands, and even ABC Melbourne's Jon Faine scored themselves top 10 slots.
"The top 25 definitely shows that being 'hot' isn't just about physical appearance – it includes voice, sense of humour and personality too," said Take 5 editor Paul Merrill.
Or possibly it mostly includes haranguing listeners to vote for you.
The only other theory we have is that voters misread "Hottest Radio Hunk" as "Hottest Ray Hadley", an award for which Ray would be a frontrunner in anyone's book.
Interestingly, Hadley's stablemate and man frequently spoken about in the same breath, Alan Jones, didn't crack the top 25.
I guess we can't all be Ray Hadleys. Alan may just have to settle for being a Tommy Little.2G