Forget Booty Calls, Welcome Foodie Calls
A new study has found that one-third of women will go on a date just for the food
There's been a new study on foodie calls. And no, we're not talking about calling Pizza Hut to order a capricciosa. It's when you go on a date only for the free meal. It may sound odd, but according to a new study, one in three women do exactly that.
The study was conducted by Azusa Pacific University, and found that out of 1177 women, two-thirds said they had never been on a foodie call. However, one-third admitted to going on a date only for the free meal, despite having no interest in their date.
It must be a pretty delicious meal if someone is sitting through an hour of conversation. I could endure four-hours of talking about wallpapers if I was eating a succulent seafood platter.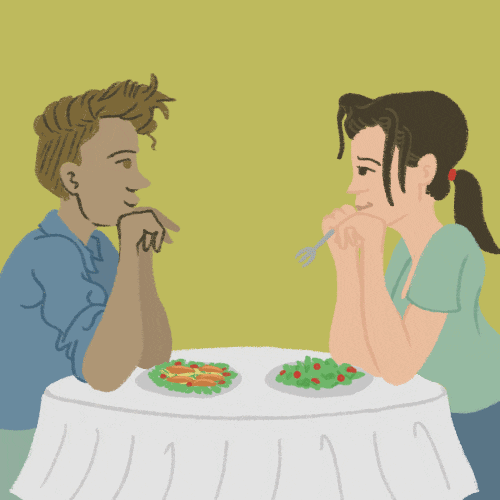 And no, foodie calls aren't exclusively happening on Coffee Meets Bagel, or Plenty of Fish. They're also happening on other non-food related dating platforms.
Those women who had partaken in foodie call behaviour expressed traits of psychopathy, Machiavellianism, and narcissism. According to the research, they also expressed traditional gender role beliefs.
However, while this study may seem like bad news for anybody on Tinder looking for that perfect match, the good news is that most women believe foodie calls are extremely to moderately unacceptable. That's why whenever I go on a date, I bring my own lunchbox of Snackables and say, "Who needs money? Not me!"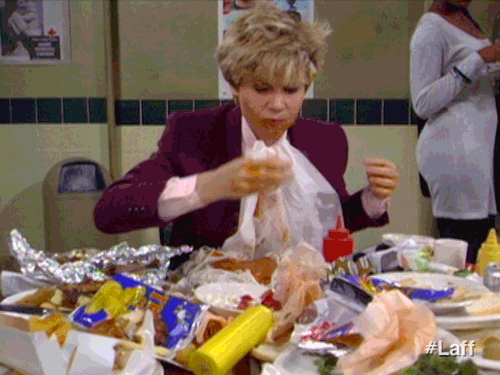 We asked some of the foodies for comment, but they were too busy wiping the barbecue sauce from their lips after chomping down on some smoked pork ribs.