Who Do Aussies Believe In? Women.
New research shows we find Jacinda Ardern more believable than any of our own country's leaders.
Prime Minister Scott Morrison has described the federal election as being about "who do you trust". But the results of new research has suggested the answer is "none of you blokes".
In fact the Believability Index out today has found that Australians believe in New Zealand PM Jacinda Ardern significantly far more than 15 Australian politicians and business leaders listed.
Ardern clocked up a believability rating of 77 percent, a country mile ahead of the top Aussie pollie: Penny Wong at 53 percent.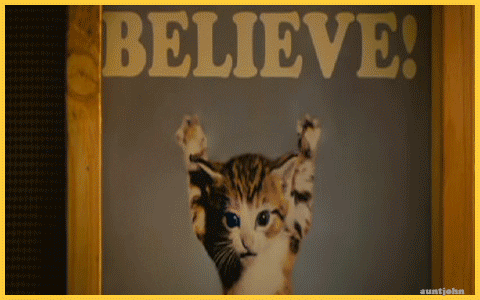 "This new study shows Australians are crying out for leaders they can get behind," said Carolyn Reid for Millward Brown, which carried out the study.
"They do not perceive our political leaders to be believable and are instead looking to other examples emerging from places like New Zealand and outside politics to find new benchmarks."
Women dominated the top spots of the rankings. The top four most trusted politicians of the 12 listed were all women, with retiring former deputy Liberal leader Julie Bishop on 52 percent and deputy Labor leader Tanya Plibersek on 50 percent.
And the bottom five were all men, with Morrison (43 percent) and Bill Shorten (42 percent) leading Tony Abbott (36 percent), Peter Dutton (34 percent) and wooden-spooner Clive Palmer (30 percent).
Even Pauline Hanson (44 percent) beat the two major party leaders, although she was pipped by Richard Di Natale (45 percent) and Anthony Albanese (46 percent).
The believability scores were compiled based rating respondents gave across six "key dimensions of believability": Relevance, Integrity, Shared Values, Commitment, Affinity, and Follow Through.
The 1400 respondents rated responses across these dimensions by both gut feel and taking a considered response.
The Index values were created by using regression analysis, with leadership support being the key dependent variable. Their results found that 87 percent of the variation in leadership support levels could be explained by the Believability Index.
Trust was an important factor in the key Integrity dimension, but was found to be weak for all the candidates listed apart from Ardern and Wong.
Other candidates emerged stronger on factors such as being an "inspirational leader (Bishop) or "stands for something bigger" (Hanson). (Even though Hanson scored low for likeability and shared values, respondents felt she was committed to them.)
"When it comes to capturing the hearts and minds of the people they lead, it's no longer enough to just focus on trust – that's merely a starting point and a rational place to play," said Kaz Scott, Chief Strategy Officer for opr, who commissioned the study.
"More important is the ability for leaders to transcend the rational and build an emotional connection. That takes them from being not just trusted or believed, but believed in."
When it came to the four business leaders listed, we most believe new ABC chief Ita Buttrose 64 percent, ahead of Andrew Forrest (53 percent), Alan Joyce (48 percent) and Gina Rinehart (40 percent).