Internet Loses It Over Price of Airport Vegemite
A Reddit user has posted a photo of a $19 jar of Vegemite from Sydney airport
Vegemite is a great source of vitamin B - although after a jar of it was for sale at Sydney airport for $19, the B probably now stands for 'Bit Much'!
The internet has been whipped into a frenzy after a photo of the overpriced Vegemite was posted on the Sydney subreddit by user mrmaxwell77. By comparison, a jar of the same Vegemite normally costs only $8 at the supermarket.
It begs the question- who needs to buy Vegemite at the airport? Maybe those who are severely vitamin B deficient, or have an unhealthy relationship with spreads.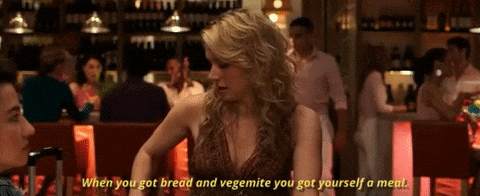 Unfortunately, $19 is probably the duty-free price! So, the Vegemite song should really be changed to:
"We're happy little Vegemites. As bright as bright can be. Until we see the price of Vegemite. Then we're as angry as can be."
It's even worse news for those who have just purchased it, only to realize they can't get it through customs because it counts as a liquid.
Mrmaxwell77 also wrote that "Penfolds Bin 389 was $5 more duty free than Dan Murphy's."
Another Reddit user responded by saying, "8 dollars at Coles for the same jar, that's a lot of airport tax. Always been that way, Tim Tams at the airport are sold at extortionate prices as well."
Buying the $19 Vegemite is only the beginning of people's problems, because after all that salty Vegemite, you'll need to wash it down with a $10 bottle of Mount Franklin.