The Latest Kardashian Hairstyle May Be Going A Tad Too Far
Superfan gets Kim and Kylie's attention by shaving all five sisters into his head
If there's one thing the Kardashians have taught us, it's that it's not easy keeping up with them.
But one super-fan has decided that the best way to go about it is to ensure that they're with him at all times.
And not for him a simple T-shirt or cap. No, for a personal hair connection with the family, as he's had all five Kardashian-Jenner sisters - Kendell, Kourtney, Kim, Khloe and Kylie – shaved into his head.
And he got an expert in creating 3D hair art to do the work, a Texan barber known as Rob the Original.
Rob posted a video of him putting the finishing touches to the work of hair art as an Instagram story, and it's since been shared by both Kim and Kylie, who saw it via the account of their wigmaker and hair stylist César DeLeön Ramirêz.
Each woman's hairstyles bob around the customer's head, though it's not clear whether it's his own hair or extensions.
Rob has previously done hairstyles featuring celebrities, cartoon characters and even Da Vinci's Last Supper.
But he was glad that this hairstyle grabbed the attention of the family.
"@kimkardashian & @kyliejenner Both shared it, thank you so much. I didn't get credit for it but they still posted it, the goal was for them to see it," Rob wrote on Instagram.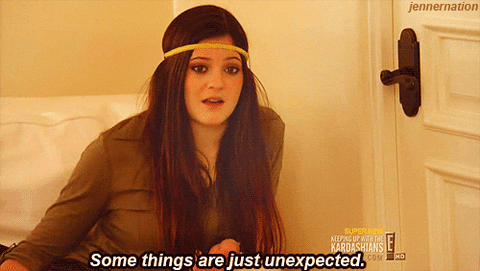 The shaved Kardashi-fan will no doubt be thrilled to have been seen by Kim and Kylie too.
But now that he's got their attention, what next? Allow his hair to grow out through their faces? Doesn't sound too flattering.