Conservative Lobby Group Hopes Captain GetUp Will Save The Day!
Could GetUp's kryptonite be an anti-GetUp mock superhero?
A conservative lobby group is relying on Captain GetUp to save the day and help Tony Abbott to retain the seat of Warringah.
Captain GetUp is a mock mascot who wears orange tights, and a cape featuring the logos of Labor and the Greens. His purpose is apparently to get people to vote against GetUp- the left-wing lobby group. Because nothing will help Tony's cause more than giving GetUp free advertising.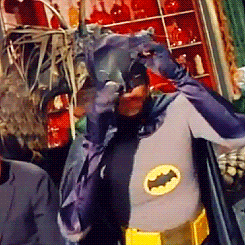 The campaign was created by Advance Australia, and will involve Captain GetUp handing out anti-GetUp leaflets, while also reading out the following:
"I am Captain GetUp the truth crusader. After 14 years of secret backroom deals they are finally letting me out of the office for this election campaign. My mission is to show the world what clever tricks we use behind the scenes to increase political correctness and manipulate voters. At GetUp we really know what is best for you."
In true Liberal fashion, of course they think a superhero is a white man who lectures people. Apparently, they were going to use Superman, but he's from Planet Krypton, so he's a dual citizen.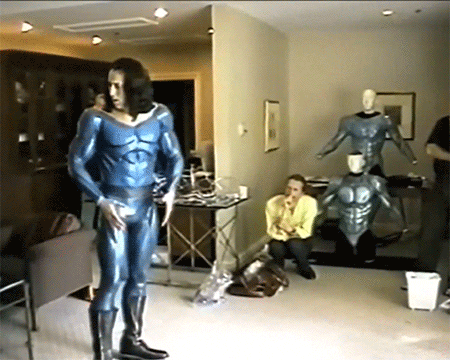 It's still unclear what his backstory is. But we can safely say he wasn't created from a science experiment gone wrong, because conservatives don't believe in science.
He will begin his tour of Manly today, shortly followed by appearances in Wentworth, and Kooyong. Hopefully, along his route, the conservative right-wing superhero doesn't come into contact with his arch nemesis- every woman.
We'll keep you updated on all of Captain GetUp's courageous endeavours, which may even extend to defending copyright claims!
Meanwhile, we've come up with a few other superheroes that might help the conservative cause a little more.
First up:
His superpower is approving large mining projects!
In a similar vein, don't forget:
Or they could get someone like Wonder Woman! Only looking around the Coalition party room they'd have to go with:
Or the classic fiscal superhero:
And if all else fails, there's always this legendary conservative superhero: