Health Officials Tell The French To Lay Down The Wine
French people have been shocked by the suggestion they should moderate their alcohol intake.
If the French are known for one thing (apart from very long bread) it's their wine. Champagne, rosé, pinot noir, chablis, chardonnay, sauvignon blanc… without the French, it'd all just be "grape juice".
But a new campaign by the French health agency Santé Publique France has the sommeliers, viticulteurs and connoisseurs crying "sacré bleu!"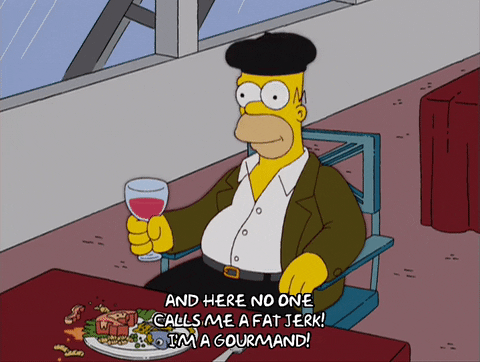 The organisation says almost over 20 per cent of French adults are drinking too much alcohol, and are calling on everyone to limit their drinking to two drinks a day – or ten per week. And, quelle horreur, to take the occasional day off from drinking.
"This kind of publicity campaign upsets the moderate consumer," the head of the Lanuedoc winemaking region, Jérôme Villaret told La Depeche newspaper. "To us, these kinds of studies just make consumers feel guilty."
But the agency says around 41,000 people are dying as a result of drinking, making it the second largest cause of avoidable deaths after the country's other stereotypical pastime, smoking.
"It's about 10.5 million adults who drink too much," Viet Nguyen-Thanh, head of Santé Publique France, said. "In any case they drink in proportions that increase the risks to their health, including cancers, high blood pressure, cerebral haemorrhage and cardiovascular diseases."
Their new public awareness campaign illustrates that alcohol has major health risks beyond the typically portrayed car accidents and bar fights. They've also introduced an online "alcometre", where users can calculate the risks associated with their individual alcohol intake.
Recent studies have found the French turning away from wine towards other forms of alcohol like beer and spirits, although wine still represents 58 percent of the country's alcoholic consumption.
Drinking wine has been staunchly defended recently by senior government members, including President Emmanuel Macron, who have claimed that French people don't binge drink on wine.
"It is a blight on public health when young people get drunk at an accelerated speed with alcohol or beer, but this is not the case with wine," said Mr Macron last year, adding that he drank at lunch and dinner.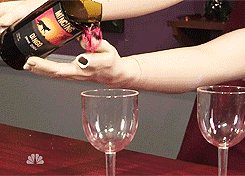 Then in January, the Agriculture Minister Didier Guillaume went further, saying wine wasn't even comparable to other alcohol.
"Alcohol addiction is a real problem, notably among young people with binge drinking and so on," Guillaume said.
"It's a real problem but I've never seen, to my knowledge -- unfortunately perhaps -- a youngster leaving a nightclub drunk because they drank Cotes-du-Rhone."
But despite Guillame's expertise on what young people drink in nightclubs, his argument quickly shot down by experts – and the Health Minister - who used actual data.
The French Observatory of Drugs and Addiction reported that nearly a fifth of young people binge drink wine and 25 per cent admit getting drunk on champagne.
Though the French have come a long way in the last 60 years. The equivalent campaign in the 1950s suggested cutting down to just a litre of wine.
PER MEAL.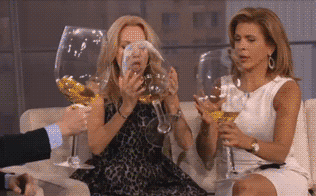 And in 1956, they took the radical step of banning schoolchildren under 14 from ordering alcohol with their lunch from the school canteen. Until then, they could order up to half a litre of beer, wine or cider.
Alcohol wasn't completely banned from French schools until 1981.
So come on mesdames et messieurs, if your kids can cut down on the booze, surely you can too.