Turns Out The Healthy Amount Of Chips Is Six
Everyone replies 'no thanks'.
Chips -- probably the number one of all the side orders. You can mention any food on the planet and every single one of them will be improved with 'and chips' added to it. Fish and Chips, Steak and Chips, Burger and Chips… heck, I'd be happy with Chips and Chips.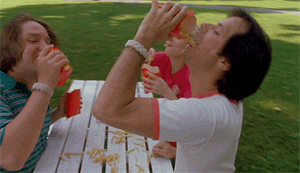 But as much as we love them, we all know deep down inside that they are the health equivalent of pouring oil right into your arteries.
Well, a professor has come up with a stupid way to enjoy chips and still keep your diet in a healthy range… just eat six.
That's right, Eric Rimm a professor in the departments of epidemiology and nutrition at the Harvard T. H. Chan School of Public Health, reckons we should just have six little chips and somehow be happy with that decision.
Obviously, he hasn't eaten chips before and doesn't know that just eating six of them is basically impossible.
"There aren't a lot of people who are sending back three-quarters of an order of French fries, I think it would be nice if your meal came with a side salad and six French fries." Dr. Rimm told the New York Times
Experts also recommend not to add sauce to your chips, because that is just liquid fat and sugar.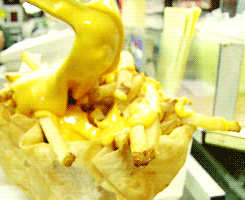 So, next time you go to the fish and chip shop and order minimum chips, you're probably going to get just six.