Terrifying Child Scaring Demon Icon Named On UNESCO's List
Want to make your kid regret every moment they misbehaved this year? Want to make sure they never misbehave again? Well, the world's latest cultural deity 'Namahage' is at your service.
It turns out that weird looking devil emoji on your phone is not just a weird looking devil – it's a Namahage.
Namahage is part of a set of Japanese folk rituals, in which people dress up as gods and visit homes. The demon like deity was just approved for addition to the United Nations' Intangible Cultural Heritage list.
According to the Namahage museum in Japan "Namahages played by young men in demonic masks and traditional straw garments, make the rounds of houses in their villages. They burst into these houses searching for new community members such as children."
Once in the house these young men scream in an intimidating throaty deep voice and order the kids to work and study hard, and equally importantly, obey their parents or in-laws.
This ritual is performed at New Years and is intended to convince children to set new year resolutions to be well behaved for their family.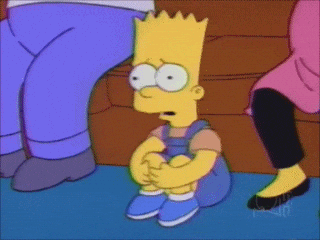 Do the parents shield their crying kids from the horrors, offering their unconditional love and protection? Nope.
Invading Namahage are offered meals and sake by the families. The ritual might seem scary (it is, very much so) but in fact the ritual serves as a blessing and invites good fortune for the community.
The New Year's Eve ritual originated in Oga City, in Japan's northern Akita prefecture and joins a growing list of traditional Japanese cultural practices recognised by UNESCO, including Kabuki theatre and handmade washi paper.
Kids growing up with the cruel ritual of being threatened with nothing but a stocking full of coal (which is worth a lot more than a fidget spinner) should consider themselves blessed.