Real People. Real Cases. Real Money For Judge Judy
Judge Judy has been named the highest paid TV host
According to Forbes, Judge Judy has been named the highest paid TV host of last year.
She raked in $US147-million, thanks to the sale of her 5,200 episode library to CBS. If it wasn't for the sale, she would've earned a measly $US47 million.
I think we can safely say she'll be spending the extra dough on some robes, a gold-plated gavel, and fifty more bailiffs.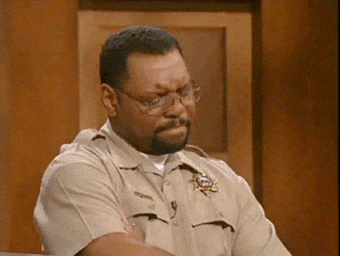 According to The Hollywood Reporter last year, Judge Judy said, "They pay me the money that they do because they have no choice."
We can probably assume Judge Judy used some of her famous lines to negotiate this huge payout. For example, "On your best day you're not as smart as I am on my worst day," and "Beauty fades, dumb is forever."
In second place on the list was Ellen DeGeneres, who earned a whopping $US87.5 million, which is surprising considering she gives away so many gifts.
Judge Judy is now in its 23rd season and airs on Network Ten (shameless plug!). The show receives more than 10-million daily viewers in America. So there's no stopping Judge Judy, mostly because everybody is too scared to get in her way.