'Airbnb For Pools' Hits Australia But Locals Ask Themselves If Sharing Is Caring When It Comes At A Cost?
Australia gets set to dive into the latest fad to hit the share economy. A website described as 'Airbnb for pools' is launching, but not everyone is a fan.
Swimply, an American online marketplace which allows users to rent out their swimming pools at an hourly rate. It will be launching in Sydney for a trial run in November.
Swimply's tagline 'book the perfect pool, make the perfect memories'.
Remember running inside to use the bathroom and leaving a river of chlorine water on the carpet and all over the toilet? Ah, good times...for all but the house owner.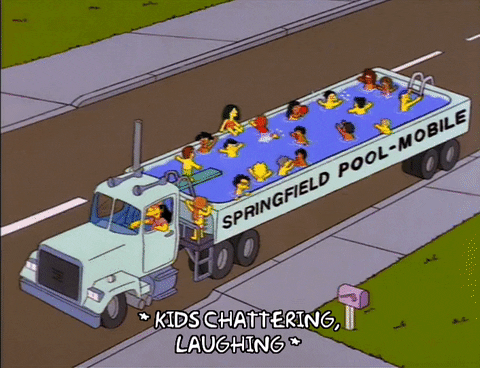 Swimply has already been a raging success in the United States but some Australians are little more on the pool fence about the whole thing.
Living in Sydney's north-west, Kellyville resident Kate told Nine News she and her children spend the majority of summer lazy by their pool.
But she couldn't fathom the idea of charging people to share it with them, saying that's just 'not the Aussie way'.
We'd just invite our neighbours over, we wouldn't charge them
The mother is also concerned about safety and privacy, asking how liable she would be if someone drowned in her pool.
But Swimply says they have a stringent review system in place to assess safety.
They also say they have plans to introduce a pool-sharing insurance policy.
America's rules for backyard pools vary from state to state, and things like pool fences aren't compulsory everywhere in the US.
In Australia, the rules are a lot stricter, and Royal Life Saving Australia (RLSA) hopes that when the service launches here next month, home-owners comply with the Australian safety rules of having a certificate of compliance.
The Royal Life Saving Australia have already expressed some doubts.
'It's about making sure children are supervised, the highest rates of drowning for under fives are in backyard pools,' Royal Life Saving Australia National Manager for Research and Policy Amy Peden said.
Many of these pools are likely to be hired for parties too. Ms Peden says alcohol consumption greatly increases the risk of drowning.
You'd have to be wearing rose tinted goggles to look at this business model and expect it all to go swimmingly.