Should Judith Lucy Be The Next Bachelorette?
A new petition is getting thousands of signatures
What you need to know
Sign the petition to make Judith Lucy Australia's next Bachelorette
Let's be honest, what else are you doing right now, huh?
Exactly.
We know you get asked to sign a lot of petitions these days. They're usually about ending poverty, protecting an endangered animal or saving the world from climate change. But, finally, there is a petition that can actually make a real difference.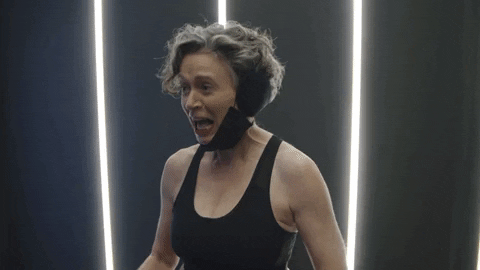 A new petition on change.org allows you to do just that, by voting for Judith Lucy to be the next Bachelorette. According to the petition's founder, Nelly Thomas, the reason is simple: "As a single woman over the age of 30, Judith would be a relatable – but revolutionary – presence on a television dating show."
And she's not wrong. Anyone familiar with Lucy's hilarious stand up (particularly her most recent show Judith Lucy v Men which chronicled her dating history with brutal, visceral honesty) would know all too well how much fun it would be to watch this doyen of Australian comedy dissect 21 eligible men until all that remained was a shell of a human with a manbun wobbling atop.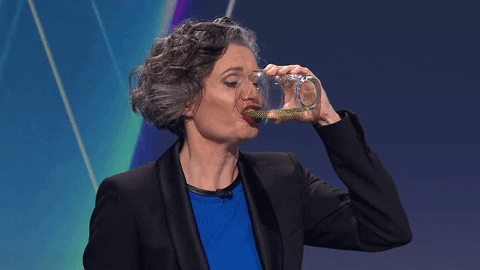 Since the petition went public yesterday, it has already almost reached its target of 7500 signatures. But, we need more goddamnit! As we all know, if the petition reaches 100,000 signatures, it can be presented to parliament to be considered by the legislature.*
What a joy it would be to see our politicians finally working for us and discussing an issue that actually affects ordinary, working Australians who just want to see one of the nation's most savage women absolutely rip apart the egos of men vying for her approval and love.
To sign the petition and perform your civic duty, click here and, for once in your life, do something that will actually make a difference. Don't worry about ending poverty or saving the African rhinoceros. Let's get Judith Lucy on The Bachelorette.
Sign the petition, call your local MP, tweet at Osher Gunsberg. Do what you have to do and let's make the best goddamn season of The Bachelorette (excluding this year's season with Angie Kent) ever.
*I'm not sure if this is actually true, but boy would it be great to see.