Stop What You're Doing And Vote For Your Favourite Bird
Voting for the 2019 Australian Bird of the Year is finally open
What you need to know
This is not a drill.
You can vote for your favourite bird.
I repeat, this is now a drill.
Emus, southern cassowaries, sulphur-crested cockatoos and pied currawongs. What do they have in common? They're all birds – correct. They're also some of the 50 finalists in this year's Bird of the year competition.
That's right. The most important vote Australians have ever cast (outside of the finale of Australian Idol season one) is currently taking place to determine which bird takes out the top gong.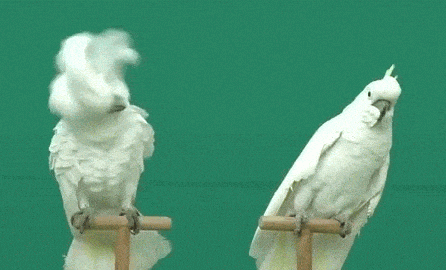 This year the voting will be separated into two rounds. In the first round (which closes on 8 November), bird-lovers vote for their favourite of this year's 50 finalists. Then, the 10 birds with the most votes will go into round two where voting will start afresh and a winner will be crowned.
The purpose of this two-round system is to ensure that the winner is more likely to have majority support. In 2017, the vote took place over a single round and the magpie took out the gong with only 13.3% of the popular vote. Which is truly a bizarre outcome considering magpies are most famous for swooping people in parks. Though perhaps voters thought that giving them the award would appease them though, if anything, it only emboldened them further.
The point is, the magpie winning the award with such a small amount of support sent a lot of people into a flap (pun intended), who argued that the vote had been reduced to a farce if the winner had only minority support. It truly was one of the most embarrassing moments in Australian avian history, outside of Western Australia's defeat in the Emu Wars.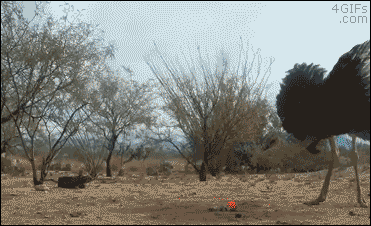 This year's fifty finalists are an eclectic mix. There are colourful birds like rainbow bee-eater, and black birds like the black swan. There are big birds like the pelican and little birds like the little penguin. There are flightless birds like the emu and flying birds like all the other ones. Basically, there are lots of different birds.
To check out the full list, head to The Guardian and make sure you do your research before casting your vote. Yes, there are 50 birds to look into, but it's still not as bad as voting below the line in the Senate ballot, plus it's far more important. Also, if your favourite bird isn't available, you can nominate it too.
You have just under two weeks to make up your mind, so stop what you're doing and look at these birds.