Fancy A Sleepover With The Mona Lisa?
Louvre stick themselves on AirBnB as a very fancy holiday house
Have you always wanted to spend an evening in the company of one of the most famous and enigmatic artistic beauties of history?
Well the Louvre are offering one lucky couple the chance to spend a night in their legendary Paris museum with the Mona Lisa.
Though if you want to catch the Mona Lisa's eye, and have it follow you around the room all night, you're going to have to give her a good reason.
The Louvre has paired up with AirBnB for the competition, which asks wannabe Louvrers to answer the question "Why would you be the Mona Lisa's perfect guest?"
Perhaps you have a lot in common, like being 77cm tall and silent.
Or maybe you know who she really is. She'd probably appreciate the reminder.
Though I haven't had a good look at the terms and conditions, I assume friends and family of Ms Lisa wouldn't be eligible. Sorry Mr Da Vinci.
While Ms Lisa is your host for the evening, welcoming you into her living room (and the site promises that "the real magic happens when the lights go out") you'll also experience a number of other one-off experiences.
A VIP guide will offer you a personal after hours tour of the museum, usually only offered to presidents and celebrities. Like recent guests, Beyonce and Jay-Z.
Dinner will be prepared by a personal chef and served alongside another legendary companion, the Venus de Milo. He's a couple of thousand years old, but don't be intimidated, he's completely harmless. And also has no arms.
And in case the company to date has been a little too quiet, you'll be given an intimate acoustic concert in Napoleon's apartments. The sort of calming beauty that will put you in the mood to wage war on Britain.
Finally, you'll be able to snuggle up in a white tent which is designed to resemble the I.M. Pei-designed glass pyramid, which turns 30 this year.
And that tent will be housed inside the pyramid itself, making your sleep both delightfully arty and confrontingly public.
That's right, it may not just be the Mona Lisa's eyes that will be following you.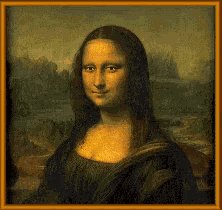 But apart from that, it sounds like a definite 5-star experience. Clean, well-located, a real home-away-from-home, would stay again.