Should You Take Your Cat For Walkies?
Scientist reckons a leash could make your feline happy
What you need to know
Catwalking is become increasingly popular, especially in built-up cities
Deputy Editor of Science says it can increase cats' happiness
RSPCA warns that cats may not like wearing a leash
One thing's for sure, you're going to have to fetch your own damn stick
Everyone knows how the pet system works. Dogs go for walkies and fetch sticks in the park. Cats do their own damn thing and woe betide anyone who gets in their way.
But there's a growing movement of people walking their cat, using the hashtag #catwalking to document their flouting of the natural order of things on social media.
And they have the support of deputy editor of Science magazine, Dr David Grimm, who has been walking his own cats for thirteen years now, and says that it's a way to increase feline happiness.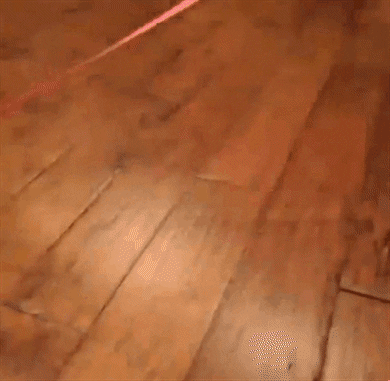 "We need to start walking our cats," Dr Grimm wrote in the New York Times.
"We just wanted our two kittens to experience more of the world than our cramped apartment in Baltimore," he added.
So he put his pussies on a leash, and ever since has been taking them out for a supervised exploration of the big wide world.
And of course it's good exercise for their owners as well, so long as they don't mind being dragged up a tree.
However the RSPCA suggested that leashes should be introduced gradually. They say cats may be frightened by the idea of a leash, and suggested toys and climbing frames might be better ways of introducing exercise and mental stimulation.
"This is because a sense of control is very important to cats and being walked on a collar or harness prevents them from having control."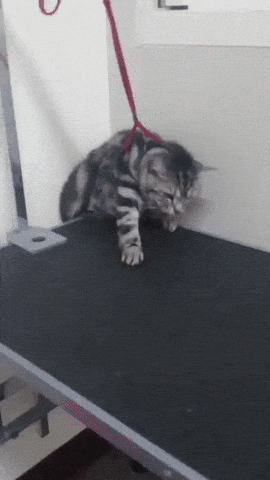 Dr Grimm is the author of Citizen Canine, but despite the title of his book agrees that leashes aren't for everyone.
"I'm not saying that you should put your cat on a leash like we did but it does keep them from running out into traffic," he wrote.
Instead he said that depending on our situation, we should "let our cats outside for thirty to sixty minutes a day to rove yards, stroll sidewalks and disappear into shrubbery.
"We should pick them up when they head for the street. We should whistle or clap when they begin stalking a bird. And we should have a bag of treats ready when it's time to call them back indoors."
Though speaking of bags, are you going to need a tiny baggie to pick up their poo? Or if you see the warning signs, do you quickly pop down a portable litter tray?
And if you do need to pick it up, how will you find it?
So many tough questions. Might be better to just stick in a cat flap and let the cat walk itself.