If You're Reading This On Facebook, You're Not Cool
New research of teens shows Facebook is no longer trendy, or as the youth say, 'cool'
What you need to know
New research shows the social media giant's popularity has fallen 70% in two years among teenagers
The drop is due to parents monitoring their children on Facebook
It's over, Zuckerberg.
The Daily Telegraph has reported that, according to a new survey of 800 Australians aged 13-18, only 11.57% say that Facebook is their most used app, meaning its popularity has dropped 70% in the last two years. Which will be pretty awkward when founder Mark Zuckerberg gets a Facebook memory today that states: "We thought you'd like to remember this moment from two years ago when you were popular."
Basically, Facebook is no longer groovy, or as the youth say, 'cool'.
So why are the kids unfriending Facebook and turning to other social media apps like Instagram and Snapchat?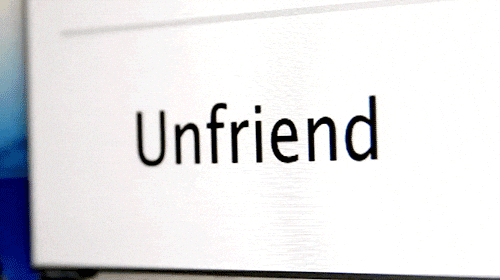 Is it because of the Cambridge Analytica scandal? Is it because of the annoyingly specific targeted advertising? Is it because of Facebook's involvement in the spread of fake news and the erosion of democracy? Is it because of all the annoying event invites you get from acquaintances asking you to attend their slam poetry open mic?
Actually, none of the above. According to the survey, it's because the social network has been taken over by parents who are constantly monitoring their kids' online activity and posting on their public Facebook wall: "Dinner's ready!" thinking it's a direct message.
None of this is really new to parents. We all know that if you want your kids to start thinking something isn't cool, the quickest way to achieve that is to get the parents involved. So, if you're a parent and you're worried about your kids playing Fortnite too much, start playing Fortnite with them. If you're worried about them going out late to parties, start going out late to parties with them. If you're worried about them dabbing too much, start dabbing with them.
So, parents, you have the power to decide what is or isn't radical, or as the youth say, 'cool'.