Why Australians Aren't So Keen On Living To 100
Australia is in the top 10 longest living countries on Earth, but do we really want to live for that long?
We've all dreamed of making it to 100; the Queen sends you a letter, you get to say, "Back in my century", and you're a good talking point for your extended family members when they have conversations about aging with their friends.
But research conducted by Australian Seniors insurance company have a bit of a truth bomb to drop – after surveying 5,000 people over the age of 50 they've found that most of us aren't interested in hitting 100 at all.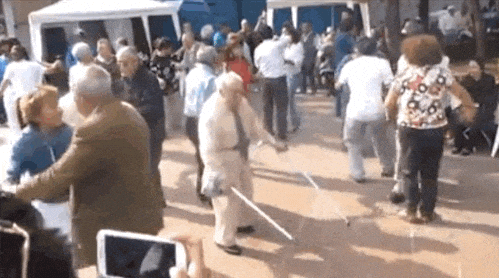 In fact, if they had their way, the preferred age to drop off the mortal coil is 92. Provided physical and mental health issues weren't a problem in the lead up. So I guess that means an extremely quick and unforeseen death by falling piano? Perhaps on the way to water aerobics
The reasons why the over 50s don't want to push it to 100 are extremely reasonable. Outside of poor physical and mental health the thing they fear most about living to 100 is outliving friends and loved ones, lack of options and sense of control, poverty, social isolation/loneliness, homelessness, and having their opinions ignored.
When you put it like that, it certainly doesn't look peachy.
73.9% also believe society is currently poorly equipped or not equipped at all to deal with an ageing population. A future of having to deal with that when you might be at your most vulnerable maybe doesn't look great, even if you do make it to 100.
Even stranger, the survey also discovered that 83% would rather not think about how long they are going to live… so, yep… the majority did not enjoy completing that survey.