It Could Be Illegal To Say 'Ice Cream Makes You Happy'
Well... if you sell ice cream it could be
Ice cream, it's amazing. The beautiful combination of milk, sugar... and other stuff - makes for one of the greatest ice-based foods. Right up there with icy poles and iced tea, ice cream never fails to put a smile on your face.
So, when the owner of Tui Crescent Foodmarket in Whangarei; New Zealand, put up a sign saying 'Ice Cream Makes You Happy' I'm sure they expected no complaints from the local folks.
This will be fine
Well turns out they were wrong, turns out they made some people very unhappy.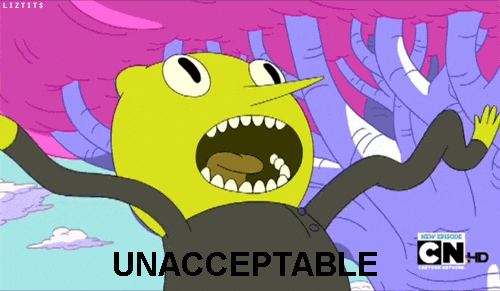 Someone put a complaint into the Advertising Standards Authority because they believed it was 'extremely irresponsible' according to stuff.co.nz.
Sure, too much ice cream can make you sick or eating it every day can make you fat and maybe only eating ice cream could make your body be comprised of 60% ice cream instead of water. But is it really that ridiculous to say ice cream makes you happy?
Unilever Australasia the group responsible for the sign defended their ice cream love saying it was just a little bit of 'Puffery' and that everyone should just calm down. They released a statement and pointed out that other companies say weird stuff that everyone knows isn't true i.e. red bull giving you wings.
I thought I'd get these
The decision to remove the sign is still under appeal, so we will have to wait and see what happens. But until then just be careful what you say about ice cream or any deserts, getting in trouble these days is as easy as pie.
NOTE: I'm not saying making pies is easy, if you are a pie maker I appreciate your work and I'm sure your pies are very complicated. I did not mean any offense to people in the pie-making world.