All I Want For Christmas Is To Poison Santa
Coles ridiculed for selling Santa biscuits that go stale months before Xmas day.
Ho Ho Hold my hair back I think I ate something bad!
Coles has been mocked for selling biscuits labelled with "leave out for Santa" that happen go stale two months before Christmas day.
The salted caramel shortbread looks absolutely delicious and I'd be surprised if they lasted more than a day in any house, but should they be used as advertised Santa would have a very sore tummy.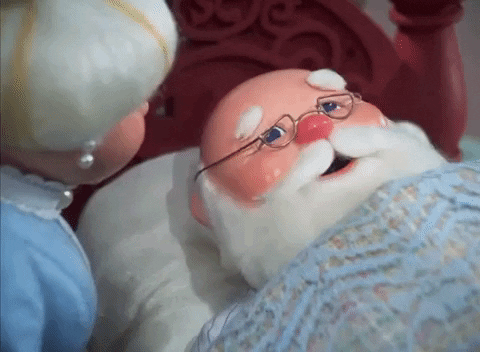 Social media has grilled Coles for selling Christmas treats way ahead of the festive time.
'Why is Coles trying to poison Santa?' one man, going by the online name Abraham Bloodshack, tweeted on Wednesday.
This tweet is unavailable or no longer exists.
One Twitter user with a keen eye pointed out perhaps Coles got their holidays mixed up and maybe they meant to use their Halloween stickers since the best-before date was October 31.
'This batch is clearly intended for trick-or-treaters dressed as Santa,' he said.
According to Daily Mail, Coles said the 'Bickies for Santa' sticker was simply a reminder for customers to prepare for the Christmas period.
'The Bickies for Santa stickers are a festive reminder for customers to leave a tasty treat out on Christmas Eve and our bakers will be making lots of fresh batches the closer we get to Christmas – which is just 62 sleeps away,' a spokeswoman told Daily Mail Australia.
Ok Coles, lame excuse and we don't need reminding, Christmas literally happens every year.
We've also noticed you sell sports drinks to people who don't play sport – get it together Coles.