5 Star Service For The Under Fours
A newly opened childcare centre in one of Melbourne's wealthiest suburbs is rolling out the red carpet for the under-fours.
The Learning Sanctuary in Brighton has opened, and you better believe if your kid comes out of there and isn't a genius you ought to demand your money back.
We're talking coding classes; speaking eight languages; yoga; mindfulness to quiet the busy toddler mind; and meals prepared by a chef which include sushi and vegan options (anyone for sushi a la baby shark?).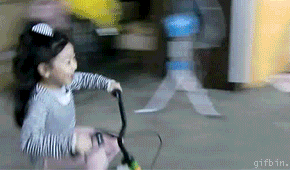 With prices starting at $145 a day, it's not actually too far out of the realm of how much actual childcare costs in Victoria ($70 - $185 per day). Which begs the question for all working parents who aren't earning six figures – 'why have I bothered to go back to work when all of my wage goes right back into childcare, oh yeah, that's right, I need to re-establish dominance in the office so I don't find it too difficult to eventually come back in, also, it feels good to be back at work and not cleaning up after my child… I need to socialise her, I'm worried she might turn into one of those 'We Need To Talk About Kevin' kids, hoo boy do I fear my three year old, she's already so physically strong, I swear she was reading my mind and responding to my thoughts the other day, maybe we should move out to the countryside so we can keep the rest of the population safe, once I saw her levitate while she was sleeping, no one else in my mother's group think that's normal but I think they didn't want to expose their levitating children to scrutiny, I wish my child wouldn't speak eight languages behind my back, I can't understand that manifesto-type-looking document in her room, but look, I'm just happy to see her away from a screen.'
Is this new-age childcare centre too much and bougie? Who knows! It can't hurt, right?
However, at time of printing there's no word on whether the centre will find a way to stop a 4-year-old from stacking it up into or down out of a sandpit and tumbling onto the ground in a fit of tears. I've never seen it not happen; I just don't believe it's not possible.
And no doubt when parents receive notifications via the selected childcare centre app of their kids playing on 'animal day', they'll long for a simpler time where the new H.R. person at work didn't try to argue that 10 hour days are a necessity and constant workplace reviews aren't a waste of time that lead to no solution; what do I care? My child's busy eating sushi so at least one of us is having a nice day.