Queensland Cyclist Gets Crafty With Safety
A driver in Queensland has snapped a crafty cyclist with safety on the mind.
We're all familiar with cyclists using cable ties on their helmets to deter swooping magpies, but one Queenslander has taken it to the next level to remind pesky drivers to keep their distance.
Snapped in the suburb of Bardon in north-west Brisbane and uploaded to Facebook by local Alfred Botha, the cyclist has strapped a pool noodle to the right-hand side of their bike, meaning cars have a visual cue to keep clear.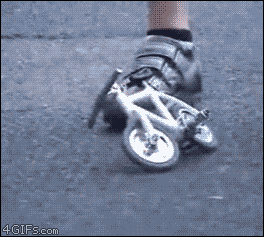 The legislation in Queensland states that motorists need to leave at least one meter between them and the cyclist, and if they're traveling over 60km/h they need to leave at least a meter and half.
No doubt a few close calls have forced the cyclist to adapt the bike to this extreme.