All Hail Rock Band Queen, Who Are Now Richer Than The Actual Queen
Step aside, Liz, there's a richer Queen in town.
Thanks to the huge success of the movie 'Bohemian Rhapsody' aging rock stars, Queen now have some extra cash to add to their super – £25million each to be exact.
According to the Sunday Times Rich List, which is due to be published next weekend, the surviving members of the group – Brain May, Roger Taylor and John Deacon are worth a combined £445million (AU$837million). With a production budget of £40million, 'Bohemian Rhapsody' has grossed almost £800million. So, whilst the movie was somewhat panned by critics and punters alike, it's clearly made a heap of cash.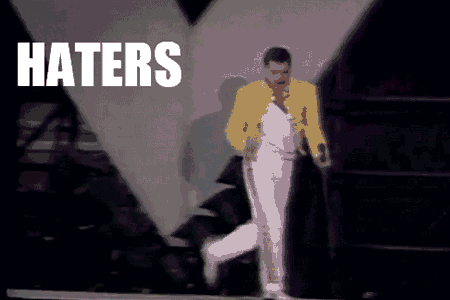 I believe that's what those in the biz call a success. And because their own production company, Queen Films helped make the film, a solid portion of that cash goes right into the rockers hands. In fact, the royalties are set to continue to rise to £70million. It's enough to make you scream 'Mama Mia, Mama Mia!' See what I did there? That's why I'm not worth the same amount.
Meanwhile Lizzie's wealth has stagnated at a paltry £370million. Come on mate! Sell some of your horses or sell decorative pins next time a tour makes it through one of your buildings! However, in her defence the Rich List excludes the Crown Estate and royal art collection from her assets (of which is worth billions).
I think she'll be OK but if I were her, I'd be keeping an eye out and make sure no relatives were mooching off the estate.