NSW Drivers Officially Declared Australia's Worst Parkers
Data shows the biggest dibber-dobbers of our not-too-proud-to-dob nation are NSW and what they really hate is dodgy parking. 
A mobile app called 'Snap, Send, Solve' released its 2018 report of the most common complaints sent in and it found terrible parking was the most reported issue across the country.
According to News.com.au, Danny Gorog, the app's founder and chief executive, said illegal and unauthorised parking was one the biggest complaints last year.
Victoria's bad car parks were dobbed in 10,694 times, winning the state number 2 in what could be seen as the Whinge Awards. Taking out the number 1 place was New South Wales with 14,758 reports on dodgy parks.
The app allows users to report incidents in their area. This is how it works: the outstanding (probably not time poor) community member takes a photo of the issue and then submits it as a report to the app. The app automates who the report would be best sent to. For example, if you send a photo of a lone trolley or as I call them, a 'wild and free' trolley, the report will go to the shopping centre the trolley came from. If it's a photo of graffiti, the report will go to your local council (don't forget to credit the artist).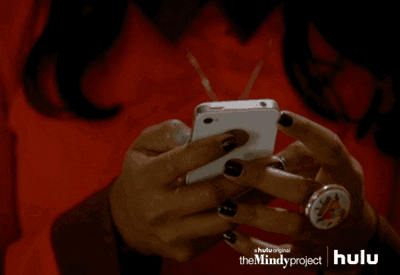 "I took my son to the playground around the corner from our house one day only to find that the swing was broken. He loved the swing. The chain on it to latch him in was busted and so he couldn't go on," Mr Gorog told News.com.au.
"I tried to figure out who to tell about it to try to get it fixed. It was confusing and time-consuming. I thought, 'Wouldn't it be great if there was one place where you could make a report that went to the relevant authorities?"
We have all seen a toddler not get what they are expecting, the tears that follow and sometimes, when trying to stop the impossible, one gets creative.
It was at that moment at the park that Gorog came up with the idea for this community service app. Over the last nine years, the app's popularity has soared and it handled more than 200,000 reports last year, covering all kinds of complaints.
"Dumped rubbish is another big issue that we see," Mr Gorog said. "You can report most of the common issues, from graffiti to damaged pavements, problems with playgrounds to abandoned shopping trolleys. You can report illegal parking, water issues, dumped rubbish … pretty much anything."
So, the next time some selfish person parks over your driveway, don't worry about pumping yourself up to approach them face to face when they return or finding a scrap of paper to write a pas ag note. Just send a photo and dob them into the "mum" of apps.