Perth Shocked After Notting Hill Bench Revelation
You say it best when you say nothing at all, otherwise you're lying straight to Perth's face.
A park bench in Perth better lawyer up because for years it has been duping the proud people of Perth with lies about it's famous background. For almost 20 years a park bench - supposedly THE park bench from the film 'Notting Hill' in Queens Gardens – was, and is, a no-good-fake.
The park bench had supposedly been donated to the city of Perth by a kindly yet anonymous romantic, who apparently had purchased the bench from a film studio for his beloved. However, when the relationship ended he gifted it to the city of Perth so that others could enjoy romance on it.
The City of Perth kindly accepted, placed the bench in the park, and whacked a plaque on it so it's wonderful citizens could understand what Hollywood prop-royalty they (and local ducks) were in the presence of.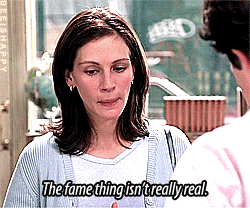 But recently rumours started swelling that the bench hadn't graced the rears of beloved Hollywood superstars Julia Roberts and Hugh Grant, and not one to leave a mystery in their fine city alone, The West Australian newspaper investigated.
They tracked down the original donor. And what he said, as stated in The West Australian, WILL SHOCK YOU:
"It was never, ever represented as the bench from Notting Hill but, somehow, from the day I donated it, this story evolved."
He had tried to find the original Notting Hill bench for his partner, but it had been destroyed. So he created a replica, and when that relationship didn't work out, he did what all good men do – you donate your heartbreak to Perth.
Thus, the plaque has been removed. And the beautiful people of Perth must face a future where they don't have a Hollywood park bench to sit on. Just when you thought 2019 was going to be better than 2018.
No word on how long it will take the honourable citizens of Perth to get over this. After all, they're just a population, standing in front of a park bench, asking it to not lie to them.