Do You Know Your Christmas Etiquette?
X-mas the spot you forgot to clean off your shirt.
It's almost Christmas time, and for those who celebrate Christmas, that means it's almost time to celebrate Christmas.
"BUT HOW DO I KNOW IF I'M DOING IT RIGHT?" I hear you yelling at the computer. Luckily for you, tonight on The Project we are joined by an etiquette expert who will be able to fill in the gaps.
Until then, think of this as a type of bingo score-card when the information is released from 6:30pm.
Reliable Xmas Etiquette Information 1: Themed food is a fun idea however, think first.
Should you provide a gingerbread house, it might make your guest feel strange if that house replicates theirs. Especially if once smashed open, is a to-scale replica of their home interior, down to the tiny draw that houses a tiny replica of their diary inside.
Reliable Xmas Etiquette Information 2: It is appropriate to use cutlery.
This is an occasion you can relish being able to use your good crockery. It is not appropriate to demand everyone hurry and take their slices of turkey, so you can use the turkey carcass as a bowl, a-la taco burrito bowl style. There are too many bones and you will choke.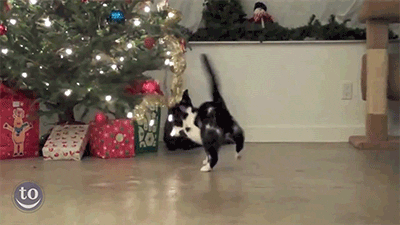 Reliable Xmas Etiquette Information 3: Give compliments to the chef.
It is always a nice gesture to toast the chef. And remember to try the food before you douse it in salt. It also allows you to say "See, Anna? It IS disgusting. It DOES need salt."
And so, a Merry Christmas to you all, and remember, do not use your paper crown as a napkin if you intend to place it back on your head.