How Many Types of Milk Does One Café Need?
A Sydney café offers more details than you'd want to know about your milk.
In what may be the most Sydney thing ever, a café in Kings Cross is giving its customers detailed spreadsheets letting them know every possible thing they could want to know about their milk options.
The café District Espresso already offers their customers a choice of eight different milks – full cream, lactose free, low fat, soy, macadamia, almond, oat and coconut milk – but their special menus now provide information about what country those milks come from, every piece of nutritional information and even include the impact it would have on the environment.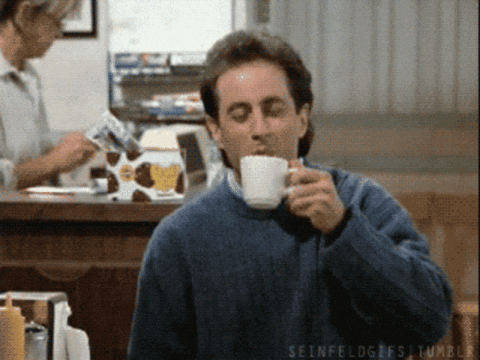 The spreadsheet of milky info even lets the consumers know whether or not the packaging of the milk is recyclable. Their low fat milk, for example, comes in a plastic bottle that is returned to the supplier - which is just the sort of thing I want to think about when I haven't yet had my first coffee.
The café has said that, to the surprise of nobody who has ever spent any time in inner-city Sydney, that the overly detailed menu has been a huge success.
The café owner Mitch Gersbach told the The Daily Telegraph that the customers wanted even more information about their milk options. Presumably wanting to know the name of the person who operates the packing machine, or the make and model of the truck it was delivered in, or even possibly the disposition of the farmer at the time the milk was collected; were they in a good mood or is this one of those tough day milks?