Fortnite Is Being Blamed For Divorces
The popular video game is now being blamed for marriages ending.
It's one of the most popular games currently sweeping the globe, but it seems like Fortnite can't catch a break.
If you haven't heard of the game, it's a free-to-play game and its popularity has spiked with the introduction of a battle royale mode, where players fight each other to be the last one -- or team -- standing.
The game reached such a peak popularity that it began to permeate into the news cycle, with stories of how it was corrupting the youths, how it was to blame for device and gaming addictions, how it could be inspiring real-life violence... all the usual stuff.
Thanks to the game's massive popularity, Twitch streamer Tyler "Ninja" Blevins is able to earn around $500,000 a month.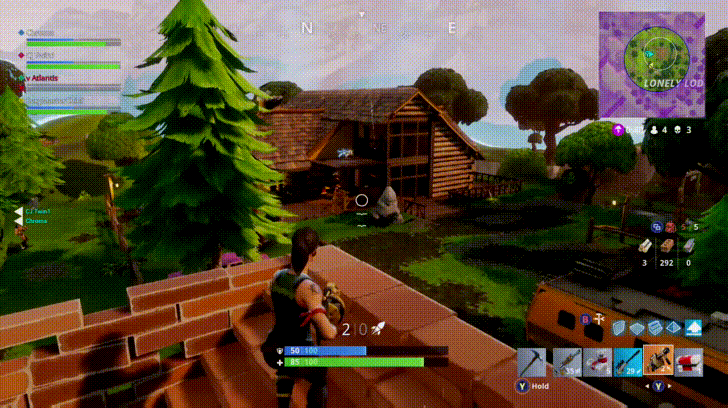 A 45-year-old was recently arrested for threatening to shoot his 11-year-old opponent in the game, but it was also used by a Queensland police officer to bond with a young boy, while they discussed the game the officer was able to get the boy the help he needed.
So there's good and there's bad, and now, Fortnite is being blamed for a series of divorces. According to a release from Divorce-Online.co.uk around 200 divorce petitions in the U.K. have cited Fortnite as part of the reason for divorce.
READ MORE: Hidden Proposal In Spider-Man Game Has To Be Patched For Being Too Depressing
READ MORE: Fortnite Rescue Mission Goes Horribly Wrong In The Best Way Possible
"These numbers equate to roughly five percent of the 4,665 petitions we have handled since the beginning of the year," a spokesperson said in the release.
This isn't the only spike Fortnite is responsible for. In March, Pornhub released trends for the site regarding the massively popular game. After Drake live-streamed a game alongside Ninja on Twitch, Pornhub saw Fortnite-related searches increase by 824 percent.
The Pornhub searches included terms like "Fortnite ass", "Fortnite strip" and "try not to nut Fortnite". The X-rated website also saw that searches before and after those related to Fortnite were also of a gaming or animated theme and that most searches were coming from Finland.
Perhaps all those divorces are leading to a lot more spare time on gamers' hands.
Part of the game's appeal comes from how accessible it is, available on PS4, XBox One, Mac and Windows, Nintendo Switch as well as Android and iPhone devices.
While it may appear Fortnite is taking over the world, YouTube's director of gaming content and partnerships, Ryan Wyatt, recently revealed that Minecraft is "still their biggest game globally".
"It's a very Westernized look when you look at just the Fortnite lens, of how big Fortnite has been," Wyatt told The Verge adding, "we're actually seeing explosive growth from the mobile gaming category that's pretty underrepresented in the West."
Featured image: Fortnite/Epic Games.