Engage In Intellectual Watercooler Chat Like A Pro With #Libspill For Dummies
Everything you need to know about the clusterf*** that is Australian politics right now.
Hello and welcome to another Terrible, Horrible, No Good, Very Bad Day that is Australian politics.
If you've just joined us at home and are struggling to figure out WTAF has been happening in the last week or so over in the nation's capital, or maybe you just want to use #libspill on Twitter like a real intellectual instead of just retweeting memes -- we've got you covered with the Liberal Spill for dummies.
READ MORE: FOLLOW OUR LIVE BLOG.
So before we get into the complexities of sorting out exactly what a change in Prime Minister could mean for Australia, let's bring it back to basics and figure out the who's-who in the Australian Survivor Parliament right now.
Current Prime Minister of Australia (as at 10:55am AEST): Malcolm Turnbull
Current main competition for PM (as at 10:56am AEST): Peter Dutton
Possible competition for Peter Dutton (as at 10:57am AEST): Scott Morrison
Most Likely To Win The Steven Bradbury Of #Auspol Award: Bill Shorten aka the Opposition Leader
Most Confused Person In Australia Right Now: You and me both, fam, you and me both.
So how did we get back here ?
You'd be forgiven for not understanding exactly how we got here or wondering -- like most of us -- how in the world we got back to this position again, because yes it's true this isn't the first (and unfortunately will likely not be the last) leadership spill we Aussies have had.
In fact, leadership spills have now actually been listed by a high quality academic source* as a national Aussie sport, and while that's funny for a bit.. if you think about it too much it's just plain sad, so let's not, and jump right back into it.
This tweet is unavailable or no longer exists.
Critics and commentators argue about the exact moment the Liberal Party started to crack.
Some argue that it happened as far back as when Turnbull challenged Abbott for the leadership back in 2015 and didn't call an immediate election, while others claim it happened when the Coalition only managed to form a government with a slim majority in the lower house after the 2016 federal election.
Regardless of the when, the final catalyst for the leadership spill occurred over the Aussie energy crisis and Turnbull's proposed emissions targets which brought about huge backlash from party conservatives -- including old mate Tony Abbott.
Remember him?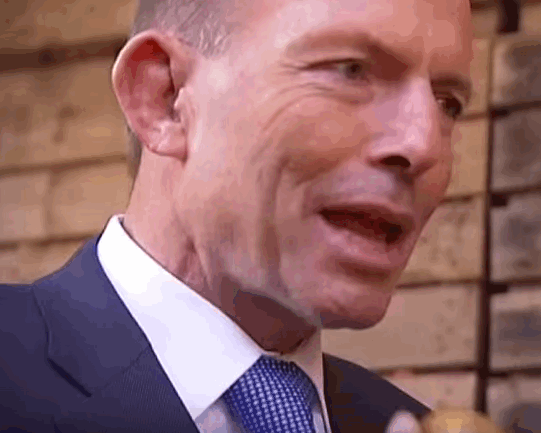 To put it simply the conservatives slammed the National Energy Guarantee as insufficient to lower power bills, leading Turnbull to go from proposing an energy reduction target of 26 percent to just scrapping the plan altogether in order to save his leadership.
But as rumours started to swirl of Dutton potentially challenging the PM for the leadership, it started to become increasingly clear that scrapping the plan was not enough and Turnbull was on a sinking ship.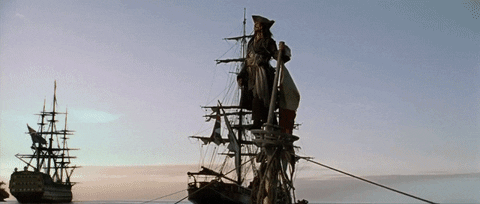 Libspill 2018 part 1
Despite going on Twitter late last week (the new official platform politicians use to make any statements about anything these days, #ThanksTrump) to declare the Prime Minister had his full support, Dutton went on to challenge Turnbull for the position on Tuesday after the PM bowed to pressure and declared his seat vacant (i.e. opened the floor up for a leadership spill)
This tweet is unavailable or no longer exists.
Dutton was ultimately unsuccessful in the first instance, but the fact he only lost by a small margin 48-35 was considered by many as a fatal wound for Turnbull.
To explain it simply: the win meant the PM retained his position for the time being, but it was by no means a big enough win to shut down dissent within the Coalition ranks.
For Dutton it meant he only need to secure another seven votes before he challenged Turnbull again and would this time, with history on his side, win.
Plans of a second spill began almost immediately, with early predictions showing it might have even happened on the same day, but Dutton held off as a string of front bench ministers began handing in their resignations.
Despite the #drama Turnbull led a press conference on Wednesday slamming Labor for scrapping a tax cuts bill in the senate, and ultimately trying to convince Australia (and maybe even himself) that it was business as usual for the government.
Libspill part 2
But less than 24 hours after their "just smile and wave boys, just smile and wave" press conference, three of Turnbull's biggest allies Mathias Cormann, the government leader in the Senate, communications minister and deputy government Senate leader Mitch Fifield, and jobs minister Michaelia Cash fronted the media to confirm they had turned their backs on Turnbull.
Cormann, in particular, is seen as the leading Senate conservative so his backflip of support for the PM has likely seen several other MPs withdraw their support for Turnbull already.
While Dutton is still seen as the front runner for the challenge when it inevitably occurs late Thursday or even Friday - it's now being reported that Treasurer Scott Morrison has thrown his hat in the ring and will also challenge for the leadership in the next spill.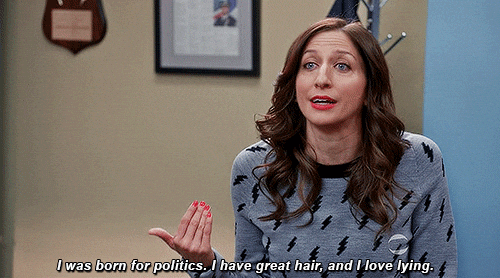 What's the go from here?
What will happen if Dutton becomes PM remains to be seen, but as the (now) former Home Affairs Minister, he'll likely focus on turning around Turnbull's flagging poll numbers on a platform of tough borders and power bill relief.
WHO IS PETER DUTTON? : What Do We Know About Peter Dutton, The Man Who Wants To Be PM?
WHY DO PEOPLE KEEP TALKING ABOUT DUTTON AND THE CONSTITUTION?: Consitutional Cloud Emerges Over Peter Dutton's Business Interests?
Regardless of the outcome the government is going to have to fight hard to win back the faith of voters. Earlier this week Labor's Bill Shorten already tried to put in a vote of 'no confidence' (and incite an early election) against Turnbull, and he may well try to do it again if the leadership changes over.
One thing's for sure, it's definitely still "on" and we haven't heard the last from Canberra for sure.
READ MORE: Is It Still On? Here's What Could Happen Now In the #LibSpill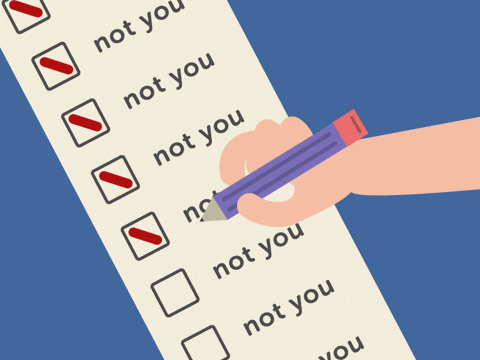 Will we see the day where #auspol is no longer trending on Twitter and be able to tweet about #BachelorAU in peace? - unlikely, but get ready to put down your avo toast and #putyourpotatoes out just in case.
This tweet is unavailable or no longer exists.