Victorians To Get Half-Price Solar Panels Under Labor Pledge
Victorian Labor has pledged to roll-out a solar panel subsidy that could save homeowners more than $900 annually in power bills and thousands for installation.
More than half-a-million Victorian homeowners will get more than $4,000 towards the installation of solar panels under Labor promises which come as the National Energy Guarantee (NEG) continues to divide Parliament.
Daniel Andrews, Victorian Premier, said on Sunday he would give homeowners half-priced solar panels with no upfront cost under a more than $1.2 billion election promise. The subsidy would see Victorians save around $890 a year on their power bills.
Under the plan, Victorians will be able to install solar panels for half price, and pay the rest of the cost back over four years through an interest-free loan.
The announcement comes as a big win for renewable energy as months of infighting threatens to scuttle the Turnbull Government's NEG.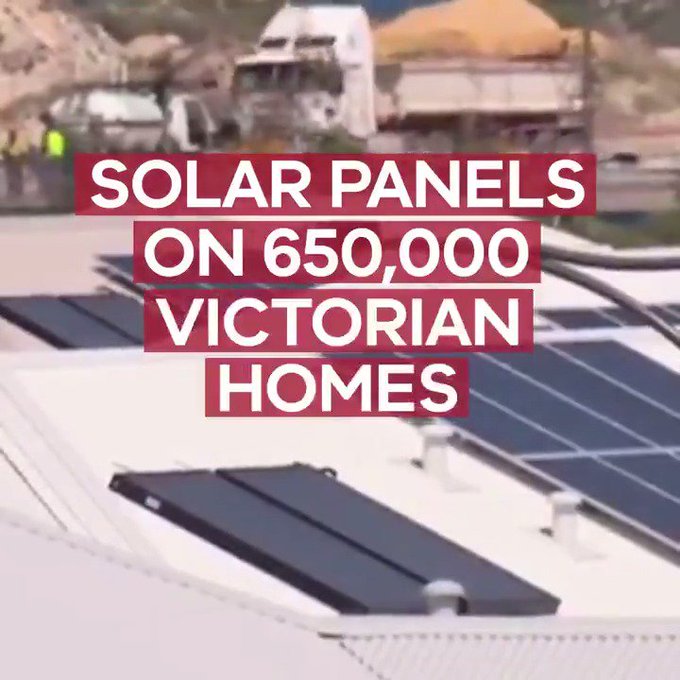 It is expected that the plan will save the average Victorian household up to $2,225 for the installation of an average 4kW solar system.
Andrews said the investment will bring the number of homes in Victoria with solar panels to 1 million within a decade, and will cut Victoria's carbon emissions by nearly 4 million tonnes.
"We know the cost of living is going up and it's getting harder to make ends meet. That's why Labor is helping families with their energy bills. Only Labor will help put solar panels on your roof to cut your electricity bills by around $900 a year," he said.
The half-price rebate for solar panels will only be available to Victorians with a household income of less than $180,000 who live in a home with a value of up to $3 million, making nine out of 10 Victorians eligible.
The plans would also see the appointment of a new independent agency, Solar Victoria, to work with industry, regulators and training organisations to deliver the program.