A Man Tried To Sell An Invisibility Cloak And People Actually Wanted To Buy It
"I can't believe no-one has noticed that he's holding it upside down in the first picture."
An Edinburgh man has created either the greatest deal or most ridiculous scam when he recently posted on a "stuff for sale" Facebook group that he was looking to offload his invisibility cloak for about $350.
Yep, you read that right.
Stewart Knox posted to the group writing:
"Selling my invisibility cloak. I have included one picture of the cloak and one with it on. Size 42 men's with a 15 inch collar and 2 inside pockets in colour blue."
"Still has tags on it worn a few times but selling as I've put some weight on and is tight around the chest. Get yourself a bargain".
The post quickly went viral with Harry Potter fans and bargain hunters liking and commenting on the post.
According to Stewart the idea came after his nine-year-old son had bought a Harry Potter wand while on holiday in Florida.
"We had talked about how awesome it would be if you could actually buy an invisibility cloak and what you could get up to with one," he told UniLad.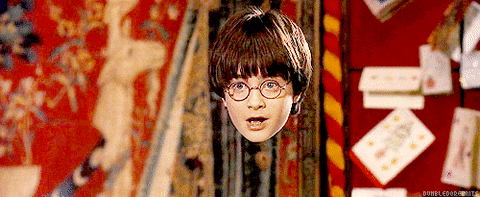 Some of the comments on the post were also classics with one man writing, "Just worried if I purchase this that it may get lost in the post?" while another added, "I can't believe no-one has noticed that he's holding it upside down in the first picture. Unbelievable".
But the real head-scratcher in all this? People are genuinely interested!
Stewart's post gained quite a lot of traction saying he received around 300 inquiries.
"I've had messages ranging from Harry Potter enthusiasts to people who actually believe it's real! I've had to tell them I've lost it and can't find it but if it turns up I'll be in touch."
The cloak is just goes to show Harry Potter-mania hasn't lost its momentum, with just months to go until the spin-off sequel Fantastic Beasts 2: The Crimes of Grindelwald heading to cinemas in November.
There has also been a huge interest in a collection of the late Alan Rickman's letters and signed memorabilia which was valued at over $1.6 million.
Featured image: Facebook via UniLad.