Police Appeal For Help After 15 Vehicles Stolen In Three Hours
Owners of a car dealership were shocked to wake up and discover 15 of their vehicles had been stolen during a break-in on the early hours of Monday morning.
The family-owned 4x4 Grand Autos business claim a gang of car thieves hit their Logan business in the early hours of Monday morning. Owner Rani Hammad told 10 News First that CCTV showed a group of people making multiple trips in and out of the yard, gradually pinching a fleet of vehicles.
"They took a car, the came back again, took four or five cars and came back a third time and took eight or nine cars," Hammad said
According to the dealership all the cars were driven out between 3am-5:30am.
Police said the heist started when approximately eight people used a ute to force their way into the car yard, kicked a hole in the office door before stealing a safe containing multiple sets of car keys.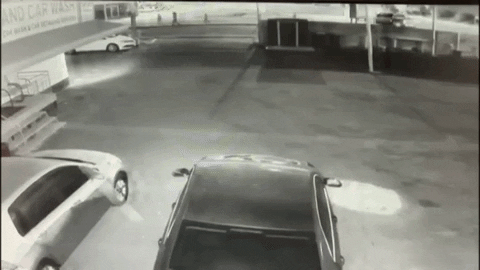 By 6.30pm on Monday police located one of the stole vehicles, a luxury Range Rover, burnt out near Ipswich and consequently arrested two men, charging each with unlawful use of a motor vehicle and receiving tainted property.
A 22 year old woman was also arrested on Tuesday afternoon and charged with unlawful use of a motor vehicle, receiving tainted property and possess utensils.
The list of vehicles remaining to be found includes a luxury BMW.
Footage of a car, matching the description of one of the vehicles, crashing into a tree in a nearby suburb has been posted to a local Facebook group.
Hammad estimates the value of stolen vehicles to be at least $250,000, but said his business will continue.
"The cars can be replaced, we're here, we're not going anywhere" he said "We're from Logan, we love Logan."
Police are asking anyone who may have information to contact them, the list of vehicles are:
2013 White Range Rover No Plate – (LOCATED)
2015 white Volkswagen Golf Sedan No Plate
2016 white Volkswagen Golf Hatchback 838XGP
2017 Grey Volkswagen Golf Hatchback 029XNN
2014 White Volkswagen Jetta Sedan No Plate
2015 Blue Volkswagen Polo Hatchback 749YTH
2017 Orange Volkswagen Polo 430XWX.
2014 Blue Volkswagen Tiguan Station Wagon 065WJW.
2015 Ford Ranger 282ZBN –
2007 Red Ford Mondeo 942LBI – (LOCATED)
2015 Red Mazda 236VVM – (LOCATED)
2013 Silver BMW ZWA377
2018 Grey Mazda 3 671ZAW
2017 Subaru Impreza (No plate)
2013 Red Holden Colorado (No plate)