FBI Finds Dorothy's Stolen Ruby Red Slippers 13 Years Later
They were stolen from a museum in 2005 and the only clue left behind was a lone sequin
What you need to know
There are only four pairs of the iconic heels known to exist
The last pair of slippers were sold to a private collector
It's taken 13 years for the FBI to find the stolen pair of heels
They are an iconic piece of movie memorabilia and it took the FBI 13 years to find the stolen ruby slippers that helped Dorothy go home.
The slippers are one of only four pairs custom made for Judy Garland to wear in The Wizard Of Oz still in existence. They were on loan to the Judy Garland Museum in Minnesota when they vanished in 2005.
There was no security footage, no fingerprints and the only clue left behind was a single sequin. This was a case for the FBI.
Movie buff Michael Shaw, who owned the slippers for more than 35 years told the US Today show that he was heartbroken when he learned of the theft.
"I felt literally my knees buckle from underneath," Shaw said
READ MORE: Huge Hollywood Memorabilia Auction
The value of the shoes is estimated to be around AU$ 2.7 million dollars, with the last pair sold in a private exchange for the reported amount.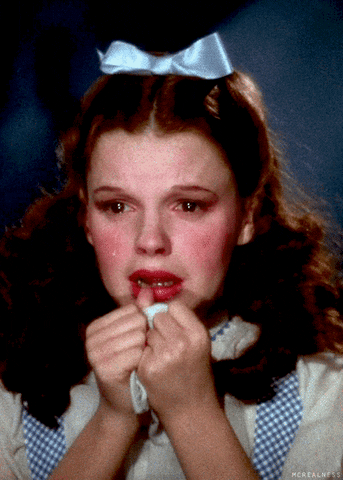 With such a high dollar value, it's no surprise the FBI were called to investigate the case.
Over the years there have been countless attempts to track down the sparkling heels, including the offer of a one million dollar reward.
Volunteers searched a flooded iron ore pit in Missouri, following a rumour that the shoes had been tossed there after the thief realised that selling the most famous shoes in movie history would not be easy.
An arrest has not been made public and the FBI has not revealed full details of how the shoes were recovered but have hinted they have identified suspects and said the investigation is not over yet.
This tweet is unavailable or no longer exists.
"This is a significant milestone," Special Agent Jill Sanborn said "[But] while we gathered lots of information on this case, we believe there's lots more to give,"
It's unclear if the pair of stolen shoes will return to display at museum based in Judy Garland's childhood home but fans can still gaze at one of the other pairs of shoes that Dorothy walked the yellow brick road with. A pair is due to return to the spotlight at the Smithsonian in Washington, DC.
The Smithsonian recently painstakingly restored the slippers with the help of 6.000 backers who donated to revive the heels that had seen better days. That pair will return to the museum on October 19.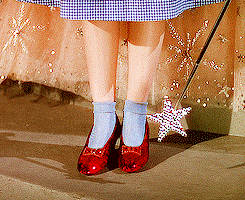 Investigators have said a person of interest approached an insurance company last year that the shoes were previously insured with, claiming to have information on their whereabouts and made an attempt to extort money.
The FBI's art crime unit organised an operation to recover the slippers and they were collected without paying any reward money.
The slippers haven't quite made it home yet, as they now belong to an insurance company after Shaw cashed in a $1.1 million dollar claim for the loss in 2005.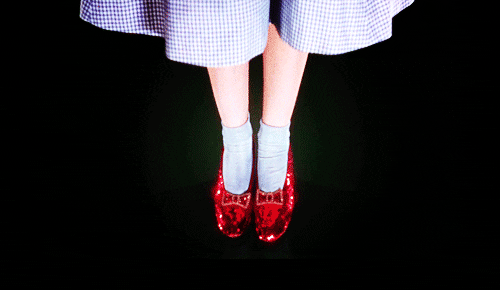 READ MORE: Liza Minnelli Is So Not Here For The Biopic On Mum Judy Garland
Contact the author: ncarroll@networkten.com.au