Aussie McDonald's To Trial A World-First Change To Their Burgers
In a bid to make "hotter, juicier, tastier" burgers, Macca's is rolling out some adjustments to the way your favourite items are cooked.
The fast-food giant has announced Australian customers will be the first in the world to taste new preparation and serving methods, a major shake-up to the classic burgers.
After spending "countless hours optimising the cooking process", Macca's is set to give the Big Mac, Quarter Pounder, and cheeseburger a new kitchen treatment.
READ MORE: McDonalds Is Opening The Luxury Restaurant Of Your Dreams
READ MORE: Stop Everything: McDonald's Are Testing Vegan McNuggets And OMG
Beginning Wednesday, the burgers' beef patties will be cooked in smaller batches and spend exactly 40 seconds on the grill, which the restaurant thinks will add to the juiciness. The onions will also now be added while the patty is still cooking, as opposed to after.
Big Macs will receive an extra dollop of special sauce and even the distribution of sesame seeds on buns has been reconsidered, Nine's A Current Affair reports.
"At Macca's, we're incredibly proud of the quality of the food we serve our customers," Vice President of Operations at McDonald's Australia, Sharon Paz said in a statement.
"We've undertaken extensive research, testing and trials as we've developed our new restaurant processes and are confident our customers will agree our burgers taste better than ever before."
The changes have been 18 months in the making, Paz said, and will be a part of the restaurant's all-day menu.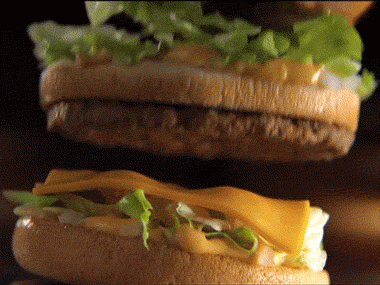 Featured image: Getty