You Can Now Name A Snake After Your Ex
Wild Life Sydney Zoo knows just how toxic former partners can be, so they are giving you the chance to name one of their most poisonous snakes after your ex.
Not only will you have the pleasure of knowing a brown snake is slithering around in your ex's honour – you can also visit the slippery sucker every day for a year if your heart so desires, with the winner receiving a complimentary annual pass.
You can also feel good about yourself, every entry costs a dollar, with the proceeds going to looking after Australian native wildlife by funding research and educational programs.
READ MORE: Tiger Snake Beats The Heat, Found Hiding In Air-Conditioner
"We hope that by providing someone unlucky in love the opportunity to name Wild Life Sydney Zoo's very own brown snake after their ex, we can give them something else to celebrate on Valentine's Day this year," General Manager, Mark Connolly said
The only trick to entering is you have to confine your reason for naming the snake after your ex to 25 words or less – which for some may be difficult.
So far the zoo has received over 1,000 submissions. They say the gender split so has been pretty even and entries have come from all over the world. A large portion have been from the United States, with one person even suggesting an American President --we'll let you guess which one.
READ MORE: You Can Name A Cockroach After Your Ex For Valentine's Day So Get In Line
Some of the applicants have submitted multiple entries for multiple exes – or the same person over and over again. After all, you've got to be in it to win it.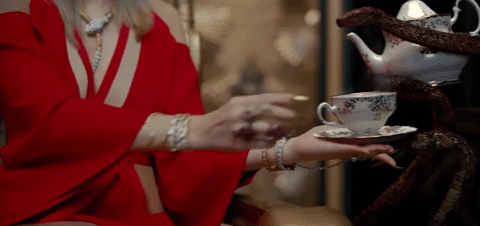 The zoo has also been impressed by the number of poems they've received – who knew that jerk could bring out the Shakespeare in so many of us?
The winner will be decided on by the reptile team and announced on Valentine's Day.
If it's you maybe you can take your ex along to visit their namesake? Who knows… you might even hiss and make up?