Bad News: A Coles Hot Chook Will Now Cost You An Extra Buck Buck Buck
A hot BBQ chicken from Coles will now cost you a tenner after the supermarket giant followed Woolworths' lead and raised the price of a hot chook. 
In January 2016, Coles and Woolworths went to war over the cooked chook.
Both supermarket chains slashed the cost of a BBQ bird from $11 to about $8. Woolies had the edge, undercutting coles by a whole 10 cents.
Since then, both have struggled to keep up with the huge demand, forced to up the price of a hot chicken to $9 in March, 2018.
Close to a year later, we've almost gone full circle.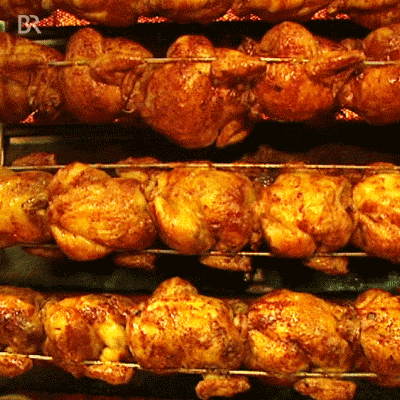 Coles claims it has no choice but to increase prices, blaming a hike in production costs for the move, which includes grain prices, affected by the drought.
Instead of using price as a differentiator, the supermarkets are expected to use free range and organic BBQ chooks as a point of competition.
It's a massive industry, with 90 million roast chooks sold at Coles and Woolworths stores alone every year.
IGA stores are also big sellers. Their birds will also cost you a tenner, or $9.99 to be precise.
READ MORE: Dipping Fried Chicken In Coke- Great or Gross?
READ MORE: KFC Is Selling A Log For Your Fireplace So Your House Can Smell Like Fried Chicken
Aldi has confirmed it has no plans to enter the chicken war.
Chief Executive Tom Daunt told The Australian the complexity of the logistics and the hassle of storing and selling the birds wasn't worth the extra profit.
So, no matter where you buy your humble hot roast chicken, Red Rooster included, it'll now cost you $10.