Everything You Need To Know About Disney Streaming Service Australia Launch
Disney's brand new streaming service is arriving sooner than expected with Australians to be among the first on the planet to get access.
November 19 is the launch date, only a week after the United States and Canada.
It will cost you just $8.99 a month or $89.99 for a year to stream all of your favourite Disney, Pixar, Marvel, Star Wars and National Geographic content on basically any major technology.
In comparison to competing services, that's pretty cheap.
What we do know is that franchises like Star Wars and Marvel are certain starters.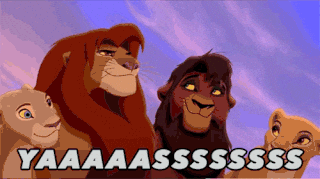 But there are a few unknowns such as the depth of the catalogue, how much content will be available come launch date and whether content currently scattered across Foxtel, Netflix and Stan will be removed, or if the services will enter a commercial partnership with Disney instead.
Either way, it's bound to shake-up the industry.
Disney is the first of a number of new streaming service preparing to hit the market.
Apple also has plans to debut Apple TV+ which will feature content from the likes of Oprah Winfrey and Steven Spielberg, while Warner and Universal are also eyeing off similar services.
To jazz up the announcement, Disney+ launched it's Twitter page this week in what appeared to be one of the most bizarre company crossovers in history.
This tweet is unavailable or no longer exists.
READ MORE: Lilo & Stitch To Get A Live-Action Remake At Disney
READ MORE: Disney Comes to Sydney
This tweet is unavailable or no longer exists.
A countdown clock has also taken over the service's webpage.
So prepare yourselves, it's going to be one entertaining summer.