Here Are The Final Few Places You Can Legally Smoke In Australia
Another major council has banned smoking in the city, leaving those Aussies yet to kick the habit stranded for a place to light up. So where can you still smoke in this country?
In short, your own home -- if you're lucky enough to have one.
On Monday night, North Sydney Council became the first to put a blanket ban on smoking across the CBD, a move labelled "historic" by mayor Jilly Gibson.
"I believe the days of smokers being able to affect the health of non-smokers is coming to end," she told 10 daily on Tuesday.
It's a natural progression.
Under federal law, smoking has been illegal on domestic flights since 1987 and aboard buses since 1986.
Photo: Getty
Since then, states and territories have joined the war on cigarettes, banning smoking in shopping centres, cinemas, libraries, on public transport, in cars, near children and even in outdoor eating areas.
There are a lot of rules, which differ not only from state to state but from council to council.
Take outdoor dining areas for example. In NSW, smoking is banned in seated commercial outdoor dining areas and areas located within four metres of a seated and licensed premises, restaurant or cafe.
In Queensland, anywhere that food or drink is provided is off limits to smokers.
Whereas in Victoria, you can smoke if only snacks and drinks are provided, not food. That basically means anything pre-packaged, like chips or fruit which hasn't been cut up.
You can't smoke anywhere near children, particularly near schools, playground equipment, pedestrian malls, swimming pools and skate parks.
Casinos around the country have mostly limited smoking to private gaming rooms.
Don't even think about lighting up in a national park, between the flags at beaches or outside of those designated smoking areas in the tiny, roped-off squares at sports stadiums such as Marvel Stadium, the MCG or Optus Stadium.
We can of course never forget the introduction of the plain packaging for tobacco products.
Australia became the first country in the world to introduce the mandatory covers. That was back in 2012 and caused quite the debate.
Why all of these restrictions?
Smoking is the single-most important preventable cause of ill health and death in Australia, accounting for 13 percent of cancer cases each year, according to the Cancer Council.
Close to 90 percent of lung cancer cases in men and 65 percent in women are estimated to be a result of tobacco, but it can also cause a number of other types of cancer, too, largely thanks to the 7000 chemicals in the toxic smoke.
More than 6400 Australians die each year from cardiovascular diseases caused by smoking, researchers from the Australian National University claim.
READ MORE: Smokers Have Triple The Risk Of Dying From A Cardiovascular Condition: Study
According to the Heart Foundation, one in seven Australians aged 15 years or older, smoked daily in 2014-15 -- around 2.5 million Aussies.
Men were more likely to smoke than women.
But, smoke isn't just affecting the smoker. It also affects those around them, with hundreds of deaths in recent years attributed to inhaling second-hand smoke.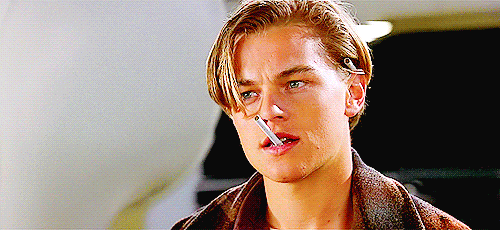 "Smokers are three times more likely to suffer sudden cardiac death than non-smokers, and exposure to second-hand smoke increases the risk of heart disease by around 30 percent," Heart Foundation CEO NSW, Kerry Doyle told 10 daily.
"Laws that protect the public from second-hand smoke also help smokers to stay quit and de-normalise smoking behaviour."
The good news is the proportion of Aussie smokers has dropped by 36 percent since 2001, meaning there are now more than one million few smokers.
READ MORE: If I Can Quit Smoking This Way, So Can You
If you're still keen to take a drag:
Basically, stay home.
There are no restrictions in your yard or on your balcony-- but there are often limitations in apartment buildings or rental units and houses though.
An open deck area of a ship or vessel is often smooth sailing unless there are specific smoke-free areas signposted.
Private gaming rooms of casinos are also an option -- except if you live in South Australia, the ACT or Tasmania -- so too is your car, as long as there are no children inside.
Liquor licensed premises can have a designated outdoor smoking area. Often you can't eat in those areas but in places like the Northern Territory you can take food yourself into those zones, but it just can't be served to you.
In Queensland, those in theatres can smoke on stage if it is required for a performance.
READ MORE: Netflix To Cut Down On People Smoking In Shows After 'Stranger Things' Outcry
Anywhere you can smoke still has restrictions unless you're alone on an empty road in the middle of nowhere, or are standing smack-bang in the middle of a designated smoking area at an event, or outside a hospital.
It's clear Australia is well on its way to becoming completely smoke-free.