Sacré Blue! French Mayor Offers Up Free Viagra In Bid To Boost Population
The population is dwindling so fast in the French village of Montereau, that the local school is under threat, so the mayor has come up with a genius plan to revitalise the town: hand out free Viagra.
It's hoped the little blue pill will encourage adults to get down and dirty, kick-start a baby boom and keep the local school open.
The 650-person village south of Paris is home to a small school which educates around 30 students, that number is expected to decline in the coming years.
A nearby village, La Cour-Marigny is in the same boat.
"A village without children is a village that dies," Jean Debouzy, mayor of Montereau, told The Local.
"The pills will be distributed to couples between the ages of 18 and 40 in order to give them the chance of conception and thus preserve the schools of the two villages," he continued.
He's also vowed to fork out a one-off payment to couples who do have a baby.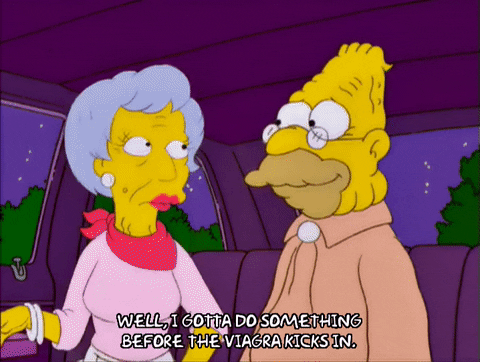 Unfortunately, young men and women haven't been flooding into Debouzy's office as he expected.
In fact, not a single soul put their hand out for a little blue pill, which is lucky because the mayor admits he doesn't actually have any viagra to hand out at the moment.
"If needs be, I'll get the agreement of the council and we'll get stock in," Debouzy said.
That may prove difficult because, in France, residents can't actually access viagra without a doctors prescription -- handy.
READ MORE: Ewe Can't Be Serious! Sheep Enrolled At Primary School To Keep Class Open
READ MORE: France Investigates Growing Numbers Of Babies Born Without Arms
The outrageous plan comes less than a fortnight after a herder in the French village of Crêts-en-Belledonne, enrolled 15 sheep at the local school to keep it open.
Who knows what the next plan will include.