'Rent Me For Valentine's Day': Man Offers Up Dates With Himself
This Prince Charming is hoping to sweep a number of women off their feet this Valentine's Day.
Peter Wilding is his name and he's offering up a number of date night packages, with none other than himself.
The 20-something New Zealander took to Facebook to advertise a huge number of romantic services, with the goal of **cough cough** finding someone special.
The cheapest on the list is The Friend Zone basic Package which includes a one-hour friendly hangout in the morning only and comes with a price tag of $NZ15.
If you're after more of a romantic date, The Romantic Dinner is for you.
For $NZ45 you can have two hours with Mr Charming which includes a 'classy' McDonalds combo -- strictly a medium meal only -- with a Facebook photo on the side.
Among the deluxe packages up for grabs is the OMG They Are Dating Combo -- that's $NZ75 for a meal to the value of $20, a kiss in front of family and friends, and an updated relationship status on Facebook.
The works will set you back $NZ150. It includes pickup, dinner and an overnight stay in his Nissan Bassara -- FYI, that's just a wagon -- but extra's are extra, if you get what we mean.
READ MORE: You Can Name A Cockroach After Your Ex For Valentine's Day So Get In Line
If that's not incentive enough, our Cupid is also offering up discounts for anyone who has a small, cute dog he can play with as well.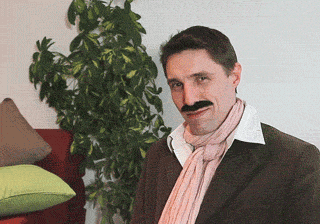 But there's a catch -- his services are only available for women who abide by the 'Rule of 7'.
If you're not familiar, it means you should never date someone under half your age plus seven.
"Meaning for me 22 to 36 is best", he says.
READ MORE: Why Same-Sex Couples Are Suing The Japanese Government On Valentines Day
So, there you go ladies, gather your pennies and pack your bags because New Zealand's resident Prince Charming is awaiting your arrival.