James Charles Returns To YouTube Following Tati Westbrook Drama
After taking a brief hiatus from YouTube after he was called out by former friend and beauty YouTube star, Tati Westbrook, James Charles has made his return to the platform.
One month on from that incredibly exhausting Tati Westbrook vs James Charles vs Jeffree Star saga (you can read what happened here), 20-year-old James has returned to posting his usual beauty content from his YouTube channel.
"It's about time," Charles began the 27-minute video. "I took a much-needed, month-long break from filming YouTube videos and also from social media. I've obviously been posting here and there, kind of easing my way back into everything... I'm really excited to say that, after the last month, I've done a lot of growing and thinking."
READ MORE: Jeffree Star Weighs In On James Charles Drama: 'He Is A Danger To Society'
READ MORE: A Quick Rundown Of YouTube's Biggest Dramas, Beefs And Scandals
Seeing as it's Pride Month over in the US, Charles took on an ultra-glam, rainbow eyeshadow look using Morphe Live in Color Palette from its Pride Collection, which was used to look as if colourful paint was dripping down his eyelids.
He also revealed that he will be donating 100 per cent of his YouTube adSense profits from the video to an organisation called The Trevor Project, which provides crisis and suicide prevention services to members of the LGBTQ+ community under the age of 25.
Speaking to PEOPLE, the beauty guru said of the group, "No one should EVER feel alone during their journey and The Trevor Project works tirelessly to ensure that young LGBTQ members know they are loved and supported."
He added, "I genuinely wish I knew about the Trevor Project when I was first coming out, but I am so grateful to now have a platform to spread awareness and help out in any way that I can."
Charles also revealed he has been working on his music over the past month, and will soon be heading to a music studio to work on a "very very exciting project," which we will be seeing "very very soon."
With the topic of his previous feud with Tati going without mention in his latest video, we can only hope that means we never have to hear about it again.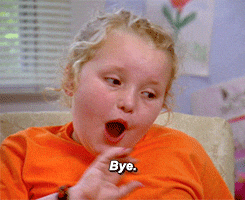 Image: YouTube